Podcast: Play in new window | Download
Subscribe: Android | RSS | More
"Are you PC bro?"
Welcome to another educational hour of Attack of the Androids!  This week Mat Lee, myself, Nick Carroll and Joey Kelley discuss the past week's Android news.  This week the Snapdragon 820 has a features list, Google and Tag Heuer announce their $1500 smartwatch, and Samsung Pay may have encryption problems.  If you enjoy the show, tell a friend!  Now strap in and enjoy some AOTA!
Mat's a happy little clam this week because he has finally gotten his Nexus 6 Marshmallow update.  Joey, who is supposed to be "at the front of the line" due to his status as a Project Fi customer, is still waiting for his update.  Nick even has a hidden Marshmallow tip for your customization needs.  An interesting thing to note is that Google has started the widespread practice of the monthly security updates for Android.  Some Nexus 6P are reporting a really messed up problem:  the glass around the camera is cracking.  We haven't heard from any of our friends and family that they are having this issue, but we'll keep you posted.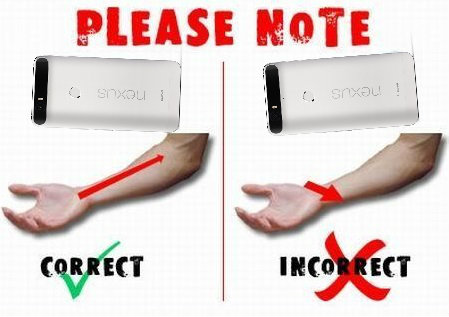 The Razer Forge TV, one of only a handful of Android TV devices, has been unceremoniously removed from the Google Store.   The Forge TV did catch any traction, often being overshadowed by the Nexus Player on the low end and the Nvidia Shield TV on the high end.  Other outlets are beginning to put the Forge TV on sale for anywhere between $99 and $140, but it still might be a hard sell considering that you can pick up a Nexus TV for as low as $40 this week.  You looking for a luxury timepiece?  Google and Tag Heuer have debuted their new smartwatch.  The catch?  It costs $1500.  While this is a fairly normal price compared to other Tag Heuer watches, it may be a bit too pricey for most consumers.  On the other end of the spectrum, the Google Store has the 1st gen Moto 360 on sale right now for $99.  Not a bad price for what was arguably the nicest first generation Android Wear device.
Samsung Pay may have a big problem.  According to one XDA-Developer reader, he was having trouble adding a credit card to Samsung Pay.  Upon reaching out to Samsung, the response he received stated that the problem was his phone being encrypted.  Their solution?  Decrypt your phone or do a factory reset on it.  Not exactly a great move, especially given that Marshmallow will start encrypting by default if your phone's specs support it.  If you still have much Samsung love, you may be happy to learn that Sprint is currently offering a promotion for the month of November.  Anyone buying a Samsung phone from Sprint this November will get a free year of Amazon Prime.  Not a bad deal.
Motorola is on the PR train this week with its first stop being Good Morning America.  The Droid Turbo 2 (also known as the Moto X Force overseas) is primarily known for having an "unbreakable" screen when dropped.  While this could be the perfect phone for the accident prone, some of us aren't convinced that a multi-layered plastic screen is the next wave of the future.  Apple has just released the official Apple Music app into the Google Play Store.  Any of you Apple Music subscribers?  We'd love to hear from you.  The specs of the upcoming Snapdragon 820 processor have been released and, oh man, does it look sweet.  With support for buttonless biometrics, super-fast LTE, 802.11ad wireless, and much more this is definitely a chip you should be looking out for when purchasing your next smartphone.  With such great hardware being cranked out by chip manufacturers, it is a bit confusing to hear that Google is rumored to be looking into making its own smartphone and/or processors.  We'll be keeping an eye on that one as the story develops!
We're up to a lot throughout the week!  You can check out Mat's latest musings over at
Stuff Stoners Like
.  Nick is also creating content on
his YouTube page
. Check it out!  We need to get him to 500 subscribers!   For me, just
follow me over on Twitter
to see what I'm up to.
Thanks for hanging out with us this week!  You can stay up with the Android discussion during the week on our AotA Google+ Community. You can also follow us on Facebook, Twitter and the AotA Google+ page to know when the show goes live, and when new episodes are posted. Also make sure you subscribe to the Attack of the Androids YouTube channel.
Write us a review when you subscribe on iTunes. This helps us get seen by more people! You can also email show@attackoftheandroids.com, leave a message for the show at 406.204.4687 and catch the rerun of the latest live show on AotA TV! We also have a whole tech show playlist on YouTube that has re runs of YATS and AotA.