Podcast: Play in new window | Download
Subscribe: Android | RSS | More
"The moment I said that Mat booted up uTorrent."
Welcome to another action-packed episode of Attack of the Androids!  This week Mat Lee, myself, and Nick Carroll are joined by Joey Kelley, and we have about a month's worth of the best Android news to shove into your noggin!  Nintendo has announced it's first mobile game with DeNA, YouTube announced and launched YouTube Red, and Nick got his paws on a cheap Nexus Player.  All that and much more this week on AOTA.  While you listen, show us some love on the Twitters or the Facebooks.  Every new listener helps!  Enjoy the show!
We start off today's show with some Nintendo news.  I know what you're saying…"But this is an Android podcast!"  Well, shut the hell up because Nintendo just announced it's first original mobile game.  It's called Miitomo, though we're not quite sure it qualifies as a game.  It allows you to take your Mii avatar from your Nintendo console and use it on your phone to communicate with friends.  Apparently Nintendo thinks that this weird Post-Secret-esque app will be successful.  I'm not sure all of us on the panel agree.  In addition, Nintendo announced that they're finally launching a Nintendo ID service that will span across all of your devices.  Hopefully this will help unify the incredibly ridiculous experience that is Nintendo's current account scheme.  Since we're talking gaming news, we'll also mention that Blizzard just bought Candy Crush maker, King, for nearly 6 billion dollars.  #GoHomeBlizzardYou'reDrunk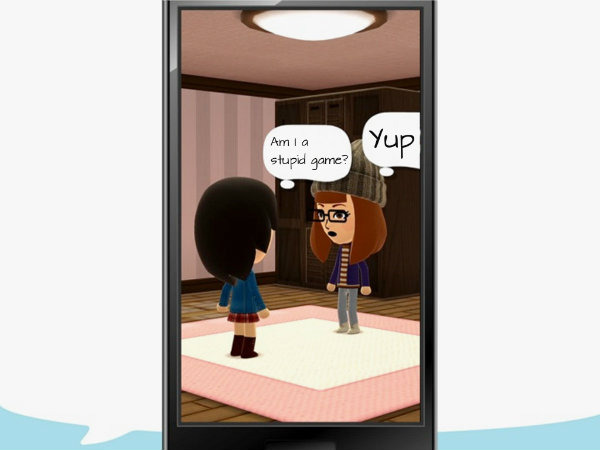 Got 99 cents to spare?  If so, you can now enjoy the blocky splendor of Tomb Raider II on Android.  The low price is somewhat surprising given Square Enix's habit of charging upwards to $20 for the apps it puts out on Android, however, the graphics don't seem to have much of a boost from the original PS1 and PC versions.  Given the outrage from all the kids on the internet about YouTube Red launching, you'd think the world was ending.  "What is YouTube Red?" you ask.  It is Google's new optional subscription service that gives you an ad-free Google experience on top of some exclusive content from top YouTube talent.  As a fringe benefit, it also comes with YouTube Music Key (for music videos) and Google Play Music.  Also, if you already have a Google Play Music subscription then YouTube Red is included for free.  Pretty sweet deal if you ask me.  Some big hitters, such as PewDiePie, have also come out in support for YouTube Red.  Will you sign up?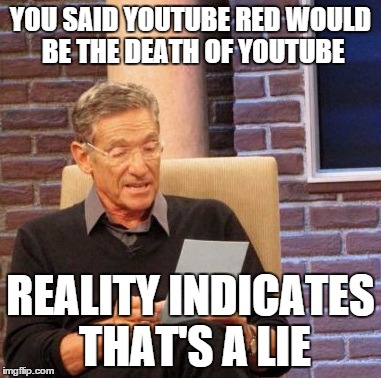 Nick just picked up the Google Nexus Player and made a YouTube unboxing video of it.  In case you missed the news, retailers have been deeply discounting Google's Nexus Player by 50%.  That means that you can pick it up for just $49.99.  Now the real question is whether you should get this or one of the new Chromecast devices.  You could also buy a new chromecast with the refund Google is giving to you if you ordered a Nexus 6P.  The launch of Google's newest Nexus phone has been plagued with shipping delays, resulting in Alphabet's letter G offering customers a $25 refund as compensation.  When you finally get your new phone, you'll notice that it is running Marshmallow and is fully encrypted.  Google announced that full-disk encryption and secure boot will be mandatory for all Android 6.0 devices that have high enough specs to handle it.  Is this an attempt to grab enterprise away from Blackberry, who is releasing their Priv phone soon?  Some of us aren't convinced.
The preferred secure chat app of Edward Snowden, Signal, has finally made its way to Android.  Most of us already know that TextSecure and RedPhone have been available on Android for a while now, but the latest update combines both of them into the singular package which is already available on iOS.  Our listeners in the UK might be interested to know that Signal may soon be illegal if the proposed Snoopers' Charter passes.  Mat is a huge proponent of TextSecure and Signal whereas Joey is a big hater.  Google's Project Zero team, the folks who hunt down and report on vulnerabilities, have released the results of their bug hunting expedition with the Samsung Galaxy S6 Edge.  If you recall, the Project Zero team waits 90 days for the manufacturer to fix whatever bugs are found.  Regardless of whether or not they are patched at the end of the 90 day period, the team will release its findings.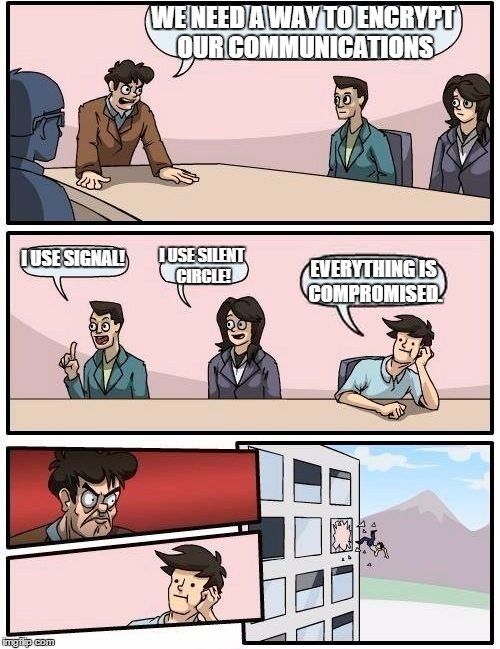 We're up to a lot throughout the week!  You can check out Mat's latest musings over at Stuff Stoners Like.  Nick is also creating content on his YouTube page. Check it out!  We need to get him to 500 subscribers!   For me, just follow me over on Twitter to see what I'm up to.
Thanks for hanging out with us this week!  You can stay up with the Android discussion during the week on our AotA Google+ Community. You can also follow us on Facebook, Twitter and the AotA Google+ page to know when the show goes live, and when new episodes are posted. Also make sure you subscribe to the Attack of the Androids YouTube channel.
Write us a review when you subscribe on iTunes. This helps us get seen by more people! You can also email show@attackoftheandroids.com, leave a message for the show at 406.204.4687 and catch the rerun of the latest live show on AotA TV! We also have a whole tech show playlist on YouTube that has re runs of YATS and AotA.