Podcast: Play in new window | Download
Subscribe: Android | RSS | More
"I also think we're all pale enough to be fine."
Hey there folks!  It's another Wednesday and another episode of Attack of the Androids.  This week Mat, Nick and I are joined by guest Shane Brady of GroupUp and Joey Kelley.  Lot's of stuff happened this week, including the announcement of Alphabet, what might be the most controversial phone case ever, and more Android security woes.  Do us a favor and tell a friend about your favorite, neighborhood Android podcast.  And then tell them about us.  ENJOY!
It was a big, BIG week in the world of Android.  A new mega-corporation, named Alphabet, has been announced with Larry Page and Sergey Brin at the helm.  Alphabet will be the parent corporation for Google as well as other entities such as Google's X Labs.  Reception has been mostly positive, with investors giving Google's stock a 6% bump after the news was made public.  Unfortunately Alphabet couldn't wrangle Alphabet.com from BMW, but they did get abc.xyz.  One segment of Google that may or may not be part of the Alphabet family in the future is Niantic Labs.  It's not clear from their Google+ announcement whether they will be a completely separate company or simply a separate Alphabet entity.  Good for Google or bad for Google?  Let us know in the comments or via email.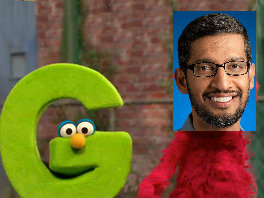 We can thank our frosty brothers and sisters in the North for our next story.  One awesome individual was walking around the beach with his iPhone in his back pocket then got the police called on him.  Was it because he has poor choice in phones?  Possibly.  More likely is the fact that the case is in the shape of a handgun.  Lots of differing opinions on this story.  AMURICA!  Since we're talking about Canadia, you should take a look at the latest potential photos of Blackberry's first Android phone.  It looks a little goofy (though not as goofy as the Blackberry Passport) but will come with an 18MP camera and 3GB of RAM.
More Stagefright news this week!  The folks over at The Register have written a scathing article criticizing Android for it's fragmentation.  Heard this song and dance before?  This article follows a separate article detailing an OpenSSH bug that was also found recently in Linux, and thus Android.  While the article puts Google on point to solve the problem, it doesn't adequately criticize carriers or OEMs for their lack of action.  Joey thinks that there is a legitimate reason why the carriers might delay the Stagefright patch.  Do you agree?
The Boy Genius Report is reporting (go figure) on a recent report from Consumer Intelligence Research Partners LLC that states Android user loyalty has now surpassed that of iPhone users.  Shane is in complete shock that this news does not track with Apple propoganda.  We're right there with him.  For our final story, we've definitely saved the best for last.  Have you ever sat on your couch and thought "Man…I'd really like to touch that screen and do stuff."  Well now you can!  The geniuses over at Touchjet have come up with some sweet new tech to turn your TV into a ginormous tablet.  It's only $99 but so is an Android TV.  We think you can make the right choice.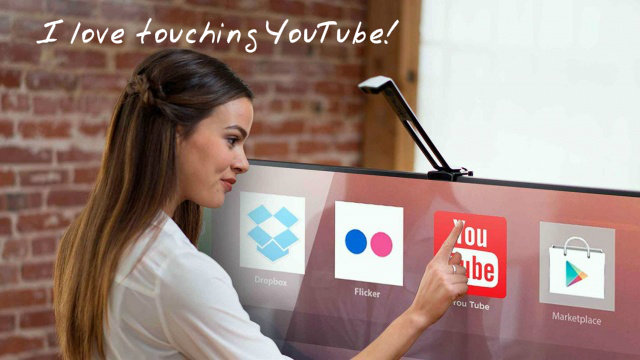 We're up to a lot throughout the week!  You can check out Mat's latest articles over at ANewDomain.Net and his weekly video show Breaking Android over on BreakingModern.com. He's also writing stuff at Stuff Stoners Like.  Nick is also creating content on his YouTube page. Check it out!  We need to get him to 500 subscribers!   For me, just follow me over on Twitter to see what I'm up to.
Thanks for hanging out with us this week!  You can stay up with the Android discussion during the week on our AotA Google+ Community. You can also follow us on Facebook, Twitter and the AotA Google+ page to know when the show goes live, and when new episodes are posted. Also make sure you subscribe to the Attack of the Androids YouTube channel.
Write us a review when you subscribe on iTunes. This helps us get seen by more people! You can also email show@attackoftheandroids.com, leave a message for the show at 406.204.4687 and catch the rerun of the latest live show on AotA TV! We also have a whole tech show playlist on YouTube that has re runs of YATS and AotA.