Podcast: Play in new window | Download
Subscribe: Android | RSS | More
"I always wiggle that damn thing."
Welcome patrons to another episode of Attack of the Androids!  This week Mat, Nick and I are joined by guest Shane Brady of GroupUp and Joey Kelley.  We'll be talking about all the cool stuff that happened in the world of Android this week including the Nvidia Shield Tablet recall, Android security updates, and what might be the largest Chinese knockoff ever produced. Stick tuned for some knowledge!
We'll start off by discussing some good news for Nvidia Shield Tablet owners.  Would you like a bright, shiny, and new Nvidia Shield device?  Well, your wish has (probably) come true.  It turns out that most of the Shield Tablets sold since launch have a defective battery which could catch fire and, potentially, explode.  In order to know for sure you should download Nvidia's latest update which will show you whether you have the offending battery type installed in your tablet.  Are you on Verizon?  Do you want the OnePlus Two?  Well, sorry loser.  You can't have it!  In an unfortunate revelation, the available bands for the OnePlus Two have been announced and Verizon's XLTE band is not included.  This is bad news for customers of the biggest cell phone network in the US.  Shane seems to think that there's a better option out there, especially given the lack of NFC.  Perhaps you should just get the new Moto X instead?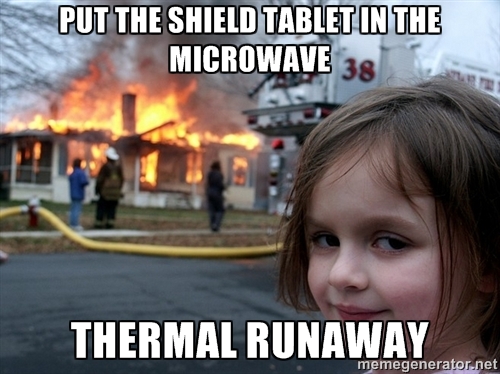 There's been some crazy Android security stuff going on this week.  In the wake of the Stagefright revelations Google, Samsung, and other Android heavy-hitters have announced that they are moving to a monthly security patch model for their devices.  Do you remember Alexa?  She's the obedient, disembodied voice that inhabits the Amazon Echo.  Well, Amazon has decided to let her out of her cylindrical prison and allow to her go to all the places.  I'm a big fan of Amazon's voice recognition platform so its pretty cool that they have released an SDK.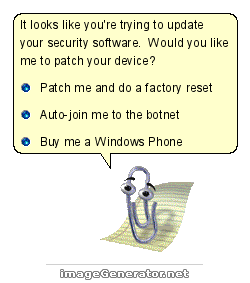 Have you ever held an iPhone and thought to yourself "Self…this iOS shit is way too smooth"?  One enterprising chap got Windows 98 running on a DOS emulator on his iPhone Six Plus.  Beware this segment of the show.  The Haterade is strong.  We've heard Joey's experience with Project Fi, but what about all the other folks in the world?  Thankfully Tim-o-tato from Droid Life has posted an in-depth review of his initial experiences with Fi. Shane has an invite but he hasn't used it yet.  You have to listen to hear about the amazingly awesome cell phone plan he uses instead.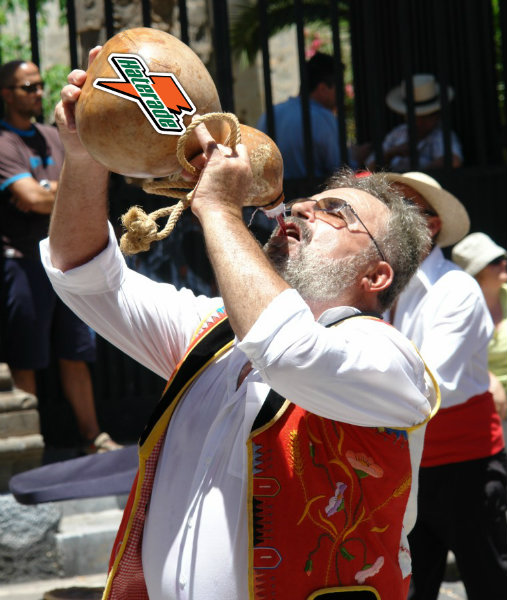 Speaking of awesome, you have to check out Google's collaboration with MIT.  It's called "obstruction free photography" and it is one of the most impressive photography enhancements that Google has shown off in quite a while.  You should watch the video to get a better idea of the possibilities of this technology.  Speaking of possibilities, HP seems to think that wearables will be the big security vulnerability of the next generation of tech.  In a study released in July, HP points out the lack of two-factor authentication, weak encryption, and insecure firmware as major contributors to the poor state of security on wearables.  Legitimate or BlackHat/DefCon hype?  For our last story, there's really no good segue — a Chinese company has ripped off the design of the Telsa S AND Knight Rider's KITT to make a rolling death machine.  It will even let you display another car company's logo on the front of the car.  This is some next-level piracy.
We're up to a lot throughout the week!  You can check out Mat's latest articles over at 
ANewDomain.Net
 and his weekly video show Breaking Android over on 
BreakingModern.com
. He's also writing stuff at
Stuff Stoners Like
.  Nick is also creating content on
his YouTube page
. Check it out!  We need to get him to 500 subscribers!   For me, just
follow me over on Twitter
to see what I'm up to.
Thanks for hanging out with us this week!  You can stay up with the Android discussion during the week on our AotA Google+ Community. You can also follow us on Facebook, Twitter and the AotA Google+ page to know when the show goes live, and when new episodes are posted. Also make sure you subscribe to the Attack of the Androids YouTube channel.
Write us a review when you subscribe on iTunes. This helps us get seen by more people! You can also email show@attackoftheandroids.com, leave a message for the show at 406.204.4687 and catch the rerun of the latest live show on AotA TV! We also have a whole tech show playlist on YouTube that has re runs of YATS and AotA.