Podcast: Play in new window | Download
Subscribe: Android | RSS | More
"Dark Web.  Deep Web?  Dark Web."
Welcome to another wonderful episode of Attack of the Androids.  This week Mat Lee, Nick Carroll and I wade through the bevy of post-Google I/O news and bring the best of it straight to your ears.  A new version of Hangouts may be on the horizon as screenshots leak, Doom 3 BFG edition releases on Android, and Google may have accidentally leaked a hardware upgrade to the Nexus 5.  All this and more on this week's Attack of the Androids!
First up on the show is a story that you're sure to love.  Project Ara made an appearance at I/O after our last show.  By all accounts it was an impressive live demonstration.  In Moto-X-Lollipop-Watch-2015, Mat still hasn't gotten the update on Verizon.  He did, however, get a neat security update.  Guess that soak test hasn't reached Mat yet.  The good folks over at Google may have leaked photos of a new, updated version of its Hangouts app.  Personally I think it looks a lot like the old version of Hangouts but maybe that's just me.  The new version will potentially include things like stickers (think big emojis) and status updates.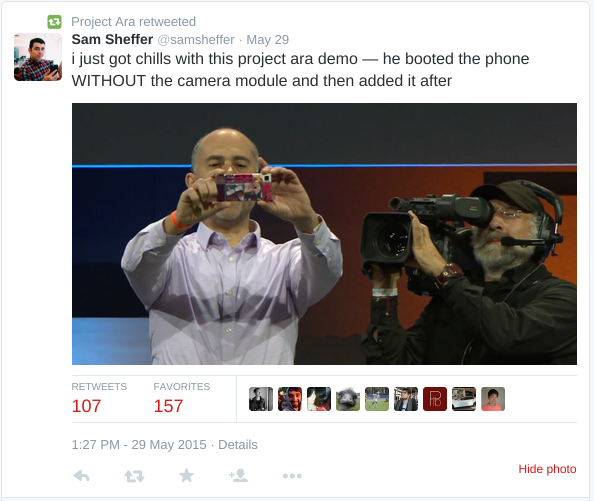 If you're the owner of an Nvidia Shield Tablet or an Nvidia Shield console then you'll be happy to hear that Doom 3 BFG edition has finally released for Android!  The game not only comes with Doom 3 and its expansion, but also the original Doom and Doom 2.  Since we're on the subject of Android gaming, did you hear the rumor that Razer is looking to buy Ouya?  Unfortunately for them, the platform hasn't really taken off.  This is good news for the Ouya team who have been trying to find a buyer for a while now.  Know what else is good news?  Harvest Moon is coming to Android!  It has just been announced that Natsume will be releasing an original Harvest Moon game for Android, iOS, Wii U and PC.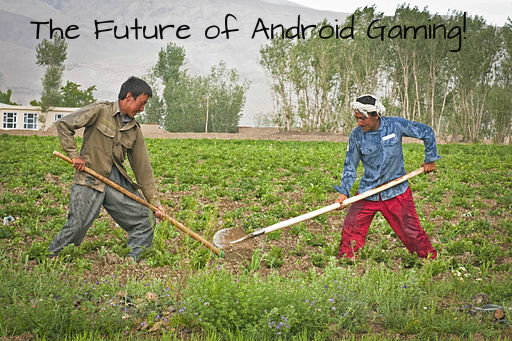 Are you a security junkie?  Google announced at I/O last week that they have developed a new technology based on the MicroSD.  They are calling it Project Vault and it sounds pretty cool.  It is not just storage — it will potentially allow you to run self-contained, secure web applications directly from the phone.  I know we're an Android podcast, but let's talk about Apple for a second.  During last week's WWDC, Apple announced their Apple Music streaming service.  It is very similar to Google Play Music but also includes a 24/7 "radio station" hosted out of Los Angeles, New York and London.  Why are we talking about this?  Well, it is because Apple is actually releasing an Android version of the streaming app.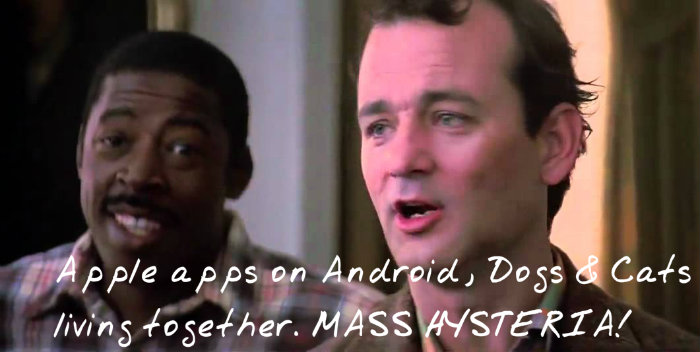 The OnePlus One, the little smartphone that could, is now permanently priced at $249.  For an extra $50, you'll get upgraded to the 64GB version which also comes with a year of Dropbox Pro.  If you've been holding out for the OnePlus One or just want a nice, spare smartphone then this is a great deal.  Perhaps you're in the market for a newer phone?  Well, Google has just released a tool to help you find the right phone for you.  We're pretty sure it just spits out the same, popular phones each time but give it a shot and let us know!
Google may have accidentally outed a modified version of it's Nexus 5 phone.  What was the change? During an I/O demonstration of Android Pay, the Google presenter was using a Nexus 5 with a fingerprint scanner.  We really like the Nexus 5, so it would be cool if they released a fingerprint scanner accessory.  Would you like to play with Firefox OS but don't want to find one of those obscure phones?  Now you can do so from the comfort of your own phone.  Just download the app, run, and enjoy!
App Picks:
Eric — Knowledge!  I'm learning how to properly code Android apps through the new Android Nanodegree class.  Also, The Martian trailer is out.
Mat — Leafly Marijuana Reviews by Leafly
Nick — Roku by Roku
We're up to a lot throughout the week!  You can check out Mat's latest articles over at ANewDomain.Net and his weekly video show Breaking Android over on BreakingModern.com. He's also writing stuff at Stuff Stoners Like.  Nick is also creating content on his YouTube page. Check it out!  We need to get him to 500 subscribers!   For me, just follow me over on Twitter to see what I'm up to.
Thanks for hanging out with us this week!  You can stay up with the Android discussion during the week on our AotA Google+ Community. You can also follow us on Facebook, Twitter and the AotA Google+ page to know when the show goes live, and when new episodes are posted. Also make sure you subscribe to the Attack of the Androids YouTube channel.
Write us a review when you subscribe on iTunes. This helps us get seen by more people! You can also email show@attackoftheandroids.com, leave a message for the show at 406.204.4687 and catch the rerun of the latest live show on AotA TV! We also have a whole tech show playlist on YouTube that has re runs of YATS and AotA.