Podcast: Play in new window | Download
Subscribe: Android | RSS | More
"Call me Paul Bunyan cause of all these trees I chop."
It's time again for another episode of Attack of the Androids!  Mat is back, along with me and Nick, and we'll be talking about the latest Android news to happen in the past week (or so).  This week we're talking Android M rumors, Meerkat for Android coming out of beta and more!  If you like the show, let us know!  Better yet, tell a friend!  For now though, just pour yourself another drink and enjoy the show!
We kick off this week's show with some good news for Moto X (2013) owners like Mat.  Lollipop updates are coming and we couldn't be more excited.  The elation may be short lived, however, given the rumors that Google will be announcing Android M at Google I/O 2015 in a few weeks.  We are not so sure that the the Moto X will be getting that update.  Additionally, Google may have let slip that they will be announcing some pretty crazy wearables stuff that will "blow your socks off."  Not sure what that means, but we can't wait to find out!
Which text messaging app do you use?  Hangouts?  TextSecure?  Stock?  Well, Google has created yet another option for your text messaging needs.  The new app, Messenger, is an addition to the Google Apps suite of applications and is different from the stock messenger app that comes with AOSP.  Google has also been busy updating Google Music to a nice, new material design.  We're not talking about the app — we're talking about the website!  Rdio is also making some bold moves this week as it announced a $3.99 price plan aimed at siphoning away members of other sites who are paying more.  The plan comes ad-free, comes with unlimited skips and the ability to take a limited number of songs offline per day.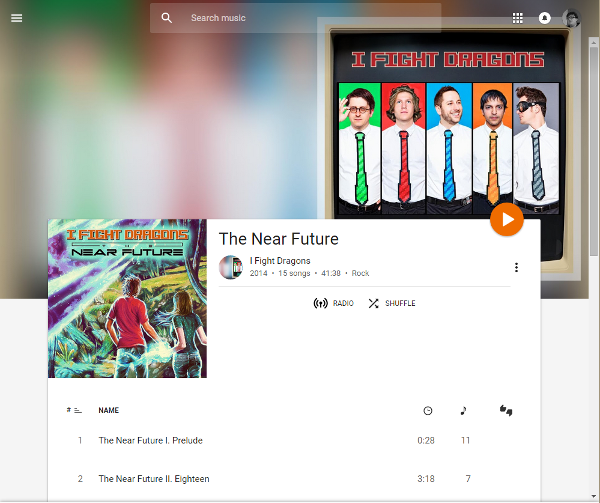 Those wacky Cyanogen folks are coming out with an SDK for the CyanogenMod platform.  The SDK will allow developers to more easily hook into all of the cool CyanogenMod features and tweaks that they develop.  Since we're talking Cyanogen, we had better discuss the fact that Foxconn has made a "strategic investment" in Cyanogen.  We're not sure what their endgame is, but it wouldn't be a stretch to think that they're looking at manufacturing their own phone and will need an operating system to run on it.  Mobile spyware maker MSpy has been hacked, and a bunch of customer data released on the darkweb.  MSpy markets itself to parents who want to keep tabs on their children by reading their text messages, tracking their GPS location and much more!  That's not creepy at all!
Ouya, the little video game console that could(nt), is reportedly in financial trouble.  In some leaked emails from CEO Julie Urhman, she does her best to pump up employees and inform them how the company is looking for a buyer.  Anyone out there still have an Ouya?  Anyone turned it on recently?  If you're one of the hip, cool internet people then you must know about Meerkat.  Meerkat is a video streaming app that debuted at SXSW this year.  It has had an Android app in beta for about a month but the company is now removing the beta tag.
If you're looking to cover up your phone's terrible stock skin, then you should look no further than Nova Launcher.  The folks over at Nova Launcher have just released a Material redesign of their app, making it look better than ever.  Konami has announced that they are switching focus away from console games and over to mobile games.  This news comes around the same time as the cancellation of Silent Hills and the departure of major in-house talent.  The end is nigh, my friends.
We're up to a lot throughout the week!  You can check out Mat's latest articles over at ANewDomain.Net and his weekly video show Breaking Android over on BreakingModern.com. He's also writing stuff at Stuff Stoners Like.  Nick is also creating content on his YouTube page. Check it out!  We need to get him to 500 subscribers!   For me, just follow me over on Twitter to see what I'm up to.
Thanks for hanging out with us this week!  You can stay up with the Android discussion during the week on our AotA Google+ Community. You can also follow us on Facebook, Twitter and the AotA Google+ page to know when the show goes live, and when new episodes are posted. Also make sure you subscribe to the Attack of the Androids YouTube channel.
Write us a review when you subscribe on iTunes. This helps us get seen by more people! You can also email show@attackoftheandroids.com, leave a message for the show at 406.204.4687 and catch the rerun of the latest live show on AotA TV! We also have a whole tech show playlist on YouTube that has re runs of YATS and AotA.