Podcast: Play in new window | Download
Subscribe: Android | RSS | More
"I want a Chromebook in my body."
Thanks for joining us on another episode of Attack of the Androids.  This week it's just Mat and I, but fear not!  You will still get a healthy dose of Android news, regardless.  If you'd like to help us grow this wonderful podcast, go out and leave us a review on iTunes,follow us on Twitter, or come hang out with us in our Google+ community.  You can (and should) also join us LIVE every Tuesday in our official irc chat room, #aota on Freenode.  Enjoy the show!
We start out with a story that probably won't bother too many people — Google Helpouts is shutting down.  If you don't remember, Helpouts is a special incarnation of Google Hangouts that allows experts to charge for their time while they help someone out with a problem.  It sounds like a great idea but, apparently, it was not very successful in practice.  Don't worry, though!  Google is not taking away all of your opportunities to make money.  Mat and I have both been using Google Opinion Rewards but have had slightly differing experiences.  I'm also rockin' a new phone — the Moto X 64GB 2014 edition.  I have some first impressions you'll wanna hear if you have been eyeing the Moto X but haven't pulled the trigger!
Next up we have an interesting story.  Rumors are swirling about that LG, Samsung and other Android Wear manufacturers may soon drop Wear for their own wearable operating systems.   Does that sound like a good idea to anyone out there?  Even given the reports that Apple might be dumbing down their own smartwatch offering prior to launch, we're a bit baffled as to why these other manufacturers would not want to join forces against Apple.  Before you go off and buy your Tizen smartwatch, you probably want to think twice.  We have seen the future and it's name is Urbane.  This new LG smartwatch looks pretty badass.
The Nvidia Shield Tablet continues to impress and has just been reviewed by NetworkWorld.  The conversation quickly devolves, but in an awesome way!  Android One is on its way to another country.  Google has just announced that Android One will debut soon in the Philippines via the Cherry One and the MyPhone Uno.  This announcement is made all the more interesting when you factor in the recent rumors that Google will start subsidizing data costs in developing countries to encourage app usage.  The idea of subsidizing data costs for specific apps seems to be becoming a trend.
There are reports that Google is developing a new payment system named Plaso.  The main difference between Plaso and Google Wallet would be that, rather than NFC, Plaso will utilize your device's bluetooth and something you know (like your initials).  Square attempted to do something similar with their Square Wallet service which was subsequently shut down in 2014.  The Kindle Fire HDX has just gotten it's bootloader unlocked.  This is a big deal for owners of the cheap, Android tablet which has previously been fairly locked down.  I suspect that we'll start to see ROMs rolling out for these devices soon.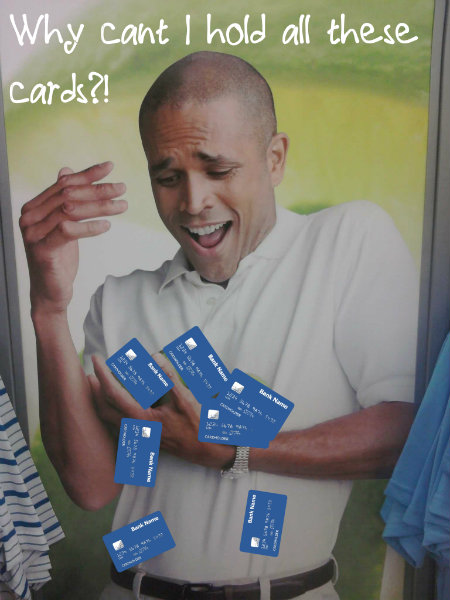 Have you heard of CuBox?  It's a little box, similar to the OUYA that can run Linux, Android or OpenElec (a media center OS).  There's a quad-core version that also comes with 2GB of RAM and even has an eSATA port.  The price might deter some folks but it may also be the perfect media center PC for someone who wants to hack together their own machine.  While we're talking media streaming, leaked code from VLC version 3.0 shows that Chromecast streaming support is coming to what is quite possibly the best media player ever.
Do you still have a Pebble watch?  The team behind Pebble has announced on their blog that they now support Android Wear notifications on their watches.  This is great for folks who may have been feeling left behind in a world of colorful, touchscreen smartwatches.  The FCC rules regarding consumer phone unlocking are beginning to go into effect.  How well do you think your carrier is doing in adhering to these new rules?  Well, here's a handy article and chart to tell you!  I won't spoil it for you, but you'll be surprised who is meeting all of the rules upfront.  Very odd.
We're up to a lot throughout the week!  You can check out Mat's latest articles over at ANewDomain.Net and BreakingModern.com.  Nick is also creating content on his YouTube page.  For me, just follow me over on Twitter to see what I'm up to.
Thanks for hanging out with us this week!  You can stay up with the Android discussion during the week on our AotA Google+ Community. You can also follow us on Facebook, Twitter and the AotA Google+ page to know when the show goes live, and when new episodes are posted. Also make sure you subscribe to the Attack of the Androids YouTube channel.
Write us a review when you subscribe on iTunes. This helps us get seen by more people! You can also email show@attackoftheandroids.com, leave a message for the show at 406.204.4687 and catch the rerun of the latest live show on AotA TV! We also have a whole tech show playlist on YouTube that has re runs of YATS and AotA.