Podcast: Play in new window | Download
Subscribe: Android | RSS | More
"It's too hoax-y."
Thanks for joining us on another episode of Attack of the Androids.  This week, Mat, Nick and I are joined by a veritable cornucopia of guests.  Dan Patterson, Ant Pruitt, and Shane Brady all stop by to discuss all the latest goings-on in the wonderful world of Android.  If you'd like to help us grow this wonderful podcast, go out and leave us a review on iTunes,follow us on Twitter, or come hang out with us in our Google+ community.  You can (and should) also join us LIVE every Tuesday in our official irc chat room, #aota on Freenode.  Enjoy the show!
We kick things off with a little hack.  If you have root, the Xposed framework, and Tasker you can now get a Reachability-like feature on you Android phone.  The Boy Genius Report has an article with some pictures to give you a better idea of what this feature will look like.  Do you remember Quality Time?  It is the app that helps you track your app usage, allowing you to see how many times you unlock your phone throughout the day.  We're still collecting data on our own phones but you should too!  I'm sure we'll be ashamed of ourselves the longer this little experiment goes.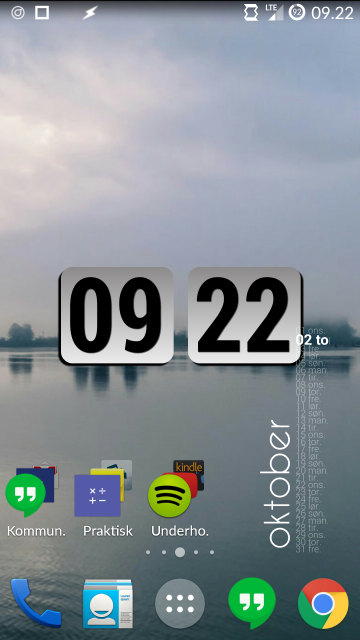 Time for a little PSA.  Google is giving away 2GB of lifetime Drive space if you do their little security survey.  We talk quite a bit about security on this show and two-factor authentication is one of the biggest things you can do to protect your Google account.  If you're an RSS fan you'll like this next segment.  Mat has come across a new app, SmartNews, that lets you set various times throughout the day when it will grab the latest updates from all of your feeds.  While I'm still partial to Feedly, it does seem pretty cool.  Dan is partial to Feed Wrangler, which is available to Android folks via Press.
Have you heard the news about Samsung?  No, it's not another stupid phone.  They've actually come out to warn people about their new smart TVs.  They are telling their customers to avoid having sensitive conversations in front of the TV because its always listening.  How does this future sound to you?  If you don't like it, maybe you should keep that to yourself (or unplug your TV first).  Google has announced the dates for its 2015 Google I/O conference.  We've got some speculation as to what might go down this year!  Ant Pruitt will be on-site and can give us some direct info when he goes!  If you want to help get him there, you should go check out his GoFundMe page!  What do you think we'll see this year at I/O?  Perhaps an Amazon Echo rival?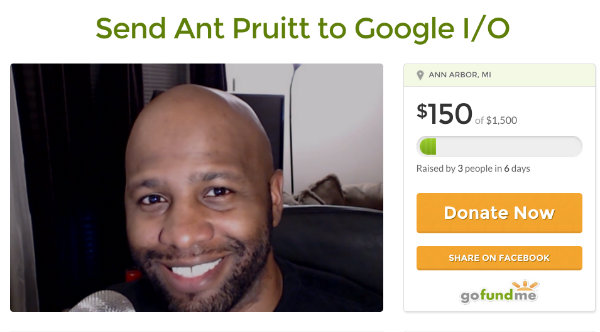 Bad news for Moto X (2013) owners.  Motorola says that Lollipop is a ways off due to some chipset issues.  This is very interesting to hear, considering that some other devices running that same chip are already running Lollipop.  Perhaps there is some merit, however.  From the panel, it sounds as if Lollipop upgrades haven't been too great so far.  Perhaps the death of Glass has been overstated.  Reports are that Tony Fadell, head of the Nest division at Google who is taking over Glass, will be redesigning the product from the ground up.  If you wanna dig a little deeper into the history of Glass, Dan hipped us to a great article by Nick Bilton.
Nvidia is rolling on with its Android hardware and it looks like the next thing on the horizon is a new tablet.  Rumor has it that the new Shield Tablet will have a Tegra X1 chip and potentially more ram.  Sounds like it could be a worthy successor to one of the best tablets of 2014.  Mat's done me a solid and allowed me to pick the last story of the show.  I feel that I've come through with the latest Android ad.  Some might say fragmentation, I say awesome-tation.
We're up to a lot throughout the week!  You can check out Mat's latest articles over at ANewDomain.Net and BreakingModern.com.  Nick is also creating content on his YouTube page.  For me, just follow me over on Twitter to see what I'm up to.  We promise we won't post any pictures with tigers.
Thanks for hanging out with us this week!  You can stay up with the Android discussion during the week on our AotA Google+ Community. You can also follow us on Facebook, Twitter and the AotA Google+ page to know when the show goes live, and when new episodes are posted. Also make sure you subscribe to the Attack of the Androids YouTube channel.
Write us a review when you subscribe on iTunes. This helps us get seen by more people! You can also email show@attackoftheandroids.com, leave a message for the show at 406.204.4687 and catch the rerun of the latest live show on AotA TV! We also have a whole tech show playlist on YouTube that has re runs of YATS and AotA.