Podcast: Play in new window | Download
Subscribe: Android | RSS | More
"I will have you know that I am a lovely shade of taupe."
Thanks for checking out another episode of our weekly Android show, Attack of the Androids. Mat Lee here with Eric Finkenbiner, Nick Carroll, and Shane Brady talking about the latest Android news of the week including the Flappy Bird debacle, Nokia's new Android phone, Nexus 8 rumors, Google Voice Search relationships, lockpicking the lockscreen, Samsung rumors, Eric's stock picks, OEM Android upgrades, this week's app picks, and as always, so much more. Again, we can't thank you enough for supporting the show. Speaking of support, it's tax time. If you find yourself with any extra monies, please consider donating some cash to your favorite Android show. If that happens to be us, then awesome. If it's another show, then give them your support and email us about it. See you next week!
Talk about kicking a dead horse. Remember the app phenomena Flappy Bird. Mashable was all over the $99,000 iPhone with Flappy Bird pre-installed. So what you're basically telling me is that no one saved the .APK for this hit game?
If you do try to find a copy of Flappy Birds, be careful you don't get yourself infected with malware. Keep an eye out for the permissions. Some of these versions would really like permission to send SMS messages. Robert Nelson writing on Android Community has a great article about it.
Speaking of games, Shane mentioned how much fun we're all going to have playing Penn and Teller's Desert Bus. Check it out here, and good luck. If it didn't require Java, I'd still probably be playing it. Except that it does require Java, and I'm smarter than that.
Who's excited about Nokia's new Android offering? Word on the street is that you'll be able to get your hands on one possibly later this month. Bertel King, Jr. wrote a great article about it over on Android Police. We think they are doing this to trick people into buying Windows Phones.
In more crazy rumor news, Jacob Kleinman writing on Techno Buffalo says we could see an 8 inch Nexus 8 possibly some time in April. Does this sound legit? Let us know in the comments.
Does anyone still care about Samsung? If you really think about it, Samsung has become hated by us Android purists, and loved by everyone else who doesn't know any better. I mean it couldn't possibly get any worse right? Nate Swanner writing on Android Community has an article about the Samsung Galaxy Tab 4 spec leak.
Adnan Farooqui writing over on Ubergizmo takes us through the latest Samsung Galaxy S5 leak. It's more of a render leak, but hey, a leak is a leak. We're pretty sure all will be revealed in a couple of weeks at this years Mobile World Congress.
Google's voice search got a little refresh. Emil Protalinski writing over on The Next Web has an article detailing the different relationships Google will recognize. Check it out, instead of scrolling through all of your contacts, or referring to them by name, you can say call mom, or something to that effect. Very handy Google, very handy indeed. This begs the question, who's your daddy? I also apologize if I offended any of our three female listeners with my comments. I'm just trying to keep it light, and keep everyone on their toes.
Our friends over on the XDA developers forum posted a handy little Nexus toolkit that works with Mac OS X, Linux, and Google Chrome / Chromium OS. You don't need to download the script, simply copy and paste the command into the terminal, and run it to install Nexus Tools.
Shane is now an Android developer. He purchased the app Lockpicking Screen. We should all install it and leave him funny snarky comments. So, do any of you play Skyrim? Shane gives us a quick run down on why the Google app development center blows the iOS version out of the water.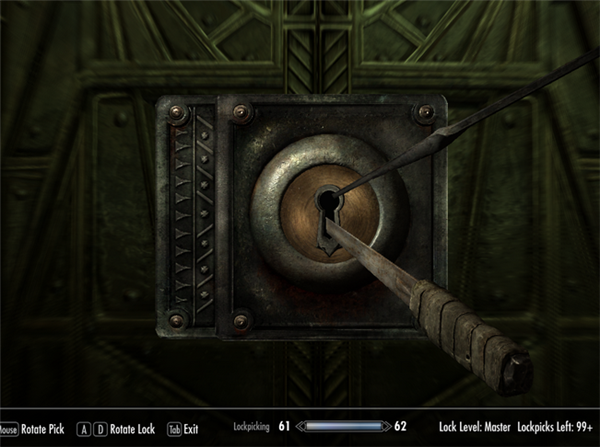 Eric bought some stocks. Let's take a moment and make fun of him for being a terrible stock trader.
Andrew Grush writing over on Android Authority has an article about how Google may start forcing OEMs to use more up to date versions of Android. This sounds like a really good thing. Stop releasing devices that are running completely out of date versions of Android. Thanks!
AotA app picks for episode 113
Eric – Android Stocks Tape Widget by WaveStock.com
Shane – Slack by Tiny Speck
Nick – RoboCop by Glu
Mat – Captain Thumb by Phalanx One Games
Stay up with the Android discussion during the week on our AotA Google+ Community. You can also follow us on Facebook, Twitter and the AotA Google+ page to know when episodes are posted, and when the show goes live. Also make sure you subscribe to the Attack of the Androids YouTube channel.
Write us a review when you subscribe on iTunes. You can also email show@attackoftheandroids.com, leave a message for the show at 406.204.4687 and catch the rerun of the latest live show on AotA TV! We also have a whole tech show playlist on YouTube that has re runs of YATS and AotA.
Check out the hangout video below. If you want to watch us live, check out AotA tv Tuesday nights.