Podcast: Play in new window | Download
Subscribe: Android | RSS | More
"I've gone a lot to Bangkok, because I'm cheap."
Thanks for checking out episode 110 of our weekly Android show, AotA. Catch Eric Finkenbiner, Nick Carroll, and myself talk about the latest Android news of the week including but not limited to Ingress regional scoring, wearing Glass in Cambodia, breaking root, to care or not to care about Android updates, Android malware, Amazon Android gaming console speculation, Casio databank watches, this week's app picks, and so much more. Just sit back and follow along while you listen. When you finish listening, give yourself a huge thanks from us to you. See you next week!
For some reason my camera wasn't working right, so enjoy watching Nick for most of this episode.
Are any of you still playing Ingress? Update 1.43.1 brought with it a new regional scoring system. This is actually pretty cool, and is hooking me back into playing on the daily again. Were any of you into Geocaching? Here's the wiki in case you don't know what Geocaching is.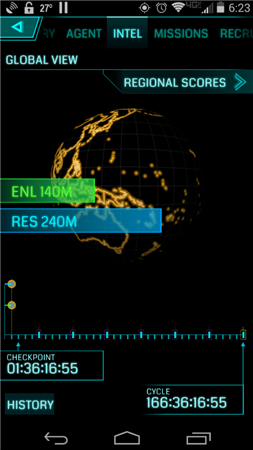 Remember when I was super stoked to get Kit Kat in a timely manner for the Verizon Moto X? Yeah, apparently that completely broke the PDAnet tether I was using. I did some reading, and you can still tether via Bluetooth and USB, just not Wifi. I have not tested this though.
Eric wrote an article about wearing Google Glass on his trip to Cambodia. Check it out here on aNewDomain. I bet you're one of those Glass exploring Glassholes that I always read about trying to rip off the MPAA by using Glass to film inside of theaters.
Phandroid has a PSA from Android developer pro Chainfire on Google+ that cautions upcoming versions of Android might possibly break root for a bunch of apps. Why do you suppose this is happening? Is this done on purpose or is this a side effect of locking down the operating system more? Eric thinks both.
Do you still care about getting the latest and greatest Android updates? Personally, for me, the Moto X is there. I don't really have any complaints. Anything else would just be further improvement in small iterations. I'm not as into the update chasing as I used to be. James Kendrick on ZDNet wrote an article about this, but I think we have gotten to the same conclusion for completely different reasons.
Apple SVP Phil Schiller tweeted something about Android is targeted for malware 99% and iOS was not. Thanks Phil! 9to5 Mac has an article about it here. Let's take a look at the chart.
Could it be? Is Amazon actually getting into the Android gaming console business? Will it put everything else on the market to shame? IT World has an article about it here.
Did you hear about this? No glass or gadgets are allowed in the AMC. I particularly like how the MPAA has the DHS on speed dial. That's not a misuse of power or anything. Engadget has an article about it here. From here on out, let's just not go see any movies at any AMC theaters. You know, because they are dicks. Eric especially liked the comments in this story.
Jack Germain writing on Linux Insider asks the question, "Can Android challenge embedded Linux?" We think not. Not yet at least. But perhaps one day, when the Android is actually walking around and interacting with life. I think they call it the Singularity.
Speaking of the singularity, I totally used to have one of those old Casio databank watches. I found a picture of it. Eric has a Pebble Steal. Everytime I hear that name, all I think of is Zoolander, and Blue Steal. You should hire me to be your marketing manager. I would totally be awesome at that.
AotA app picks for episode 110
Eric – Pet First Aid by American Red Cross
Nick – Boat Browser by Boat Browser
Mat – Avia Media Player (Chromecast) by Videon Central
Stay up with the Android discussion during the week on our AotA Google+ Community. You can also follow us on Facebook, Twitter and the AotA Google+ page to know when episodes are posted, and when the show goes live. Also make sure you subscribe to the Attack of the Androids YouTube channel.
Write us a review when you subscribe on iTunes. You can also email show@attackoftheandroids.com, leave a message for the show at 406.204.4687 and catch the rerun of the latest live show on AotA TV! We also have a whole tech show playlist on YouTube that has re runs of YATS and AotA.
Check out the hangout video below. If you want to watch us live, check out AotA tv Tuesday nights.