Podcast: Play in new window | Download
Subscribe: Android | RSS | More
"My printer has Pandora."
We should all give thanks right now, for another episode of Attack of the Androids… Among other things, of course. Tis the season and boy oh boy do we have a great show for you this evening. I'm Mat Lee joined by Eric Finkenbiner, Nick Carroll, Shane Brady, Ant Pruitt, and back by popular demand, the always happy go lucky tech enthusiast / whistle kicker, Jeremy Lesniak! That's right, it's a full house tonight for episode 106. Join us as we make fun of all sorts of Android stuff, including some weird Kit Kat Glitches, BBM preinstalled in the third world, the Moto G, colored phones, and so much more, just take a listen. Oh yeah, and app picks! Be careful with that Make me Bald app, it might be malware.
I also want to mention we have our own YouTube channel now. If you were subscribed before, make sure to subscribe again to Attack of the Androids on YouTube.
Let's start things out with some Big Red news. Verizon pushed out the Android 4.4 Kit Kat update to Moto X users. Our minds have been completely blown. How did Verizon beat the Play Store editions, and some of the Nexus tablets? Nick sums it up quite nicely. You have won the Android update lottery. There are a couple of glitches I've noticed. You should watch the video, as they are a little visual. Let me try to explain. If you long press on the Flipboard icon, then let go, don't actually move it anywhere or remove the icon, but just long press and release. Every single time, I get the unfortunately, launcher has stopped.
While we're discussing bugs and weird glitches, the Nexus 4 is having some weird random Kit Kat problems with the home button and the quick settings. Are any of you affected? My Nexus 10 works great with Kit Kat, so no problems here. Android Police has a bug watch post about it.
Overall, the update wasn't really blowing anyone's mind with changes, but there's a lot of back end stuff the normal user isn't going to see or notice that makes this a pretty good update. I'm personally a fan of the white icons at the top. I've been looking at blue ones for the last four years, it's good to change it up every now and then.
Is this finished? Are we done? There's nothing else to do, just do what you do, and do it more efficiently. Also, less random reboots please. Thanks!
Who's excited for BBM coming pre installed on devices? Anyone? Anyone? Jeremy says, unless you're a teenager or a pedophile, you won't need this app. Apparently BBM has become some sort of a third world messaging solution. Just wait until they get Snapchat. Android Community has an article about it here.
Four Billion dollars for Snapchat is a waste of everything.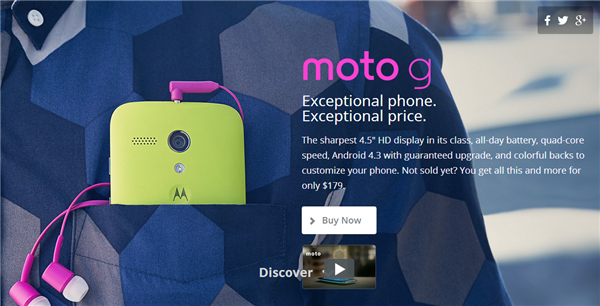 The Moto G has been announced, and it's shaping up to be a pretty sweet mid range device. Get yours for $179 when it comes out in December. Cult of Android has an article about it here.
Does the color of a phone matter? Does the material the back is made out of matter? Jeremy says this is proof that it's all over. I have to agree with this. Who gives a shit what color your phone is? I sure don't, and I don't think anyone who is looking at you does either. Unless of course, you're Ant Pruitt. That man looks good on a phone. Imagine him holding a gold phone with ebony trim. Yeah, that.
Do you care about modular smartphones? I think it's kind of cool. We've talked about Project Ara on the show before, but here's another story about it on Forbes.
Let's take a quick moment here to let Eric complain about his crappy internet.
This is the phone made for Ant Pruitt. All day long. The new HTC One in gold. Thank you HTC.
Why? Because, MURRRICA!!!
Get some Chromecast and Nexus deals on the Google Play store. Personally I don't have a Chromecast, because I don't have an HDMI TV. We use computer monitors here, because our couch is so close to the desk. It's really the best experience. Anyway, you can deals all week for Cyber Monday on the Play Store. Did that sound like an AD? Google should really be paying us for this amazingness. Moving on…
Speaking of how Chromecast is something you already have, check out the post on Phandroid about Koush's app Allcast. Back in explosive beta for the next month or so.
Did you all shave your heads together? Watch the video to see what we're talking about.
Is anyone interested in a white Droid Mini? Or what about a White Droid Ultra? I say who cares, moving on. If you do care, check out the article here on Phandroid. There's also some Nvidia Shield Black Friday bundle action if you're into that.
Does anyone care about Oppo? I used to, but I've since come to terms that I'll never get to experience what it's like to hold this phone in my hand. Until it's available on the mass market, Jeremy says it's irrelevant. Show me the phone and let me hold it in my hand, then I'll have an opinion about it. Jeremy and Eric go head to head for a moment. Wait, that came out wrong. Nevermind, moving on.
I should probably mention this episode is brought to you by some sort of weird Chocolate flavored Tequila. Thanks!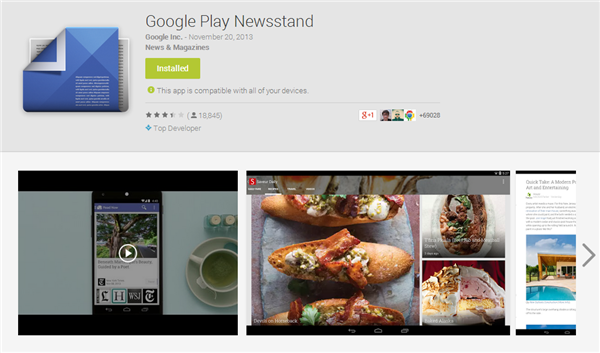 Currents is gone, and replaced by something much much better than both Flipboard, My6sense, and Currents COMBINED. I like this app and it's called Google Play Newsstand. End of story. Check it out in the Play Store if you haven't gotten it pushed to your device. It makes my eyes happy to read stuff. Gigaom has an article about it here.
What's the difference between charity and buying an app because it's a good app? Jeremy makes a pretty convincing argument, but I'll continue to support developers and artists who's stuff I like, and people will do the same for me… Wait a minute.
AotA app picks for episode 106
Eric – Camera Awesome by SmugMug Inc.
Jeremy – Square Register by Square, Inc.
Shane – Splice by Cipher Prime Studios
Nick – Google Play Newsstand by Google Inc.
Ant – Make Me Bald by Swiss Codemonkeys
Mat – Kunundrum Full Free by Mango Publishing
Check out Escape Goats and The Blame EP on Google Play. You can also get them free here on my music page, or on my SoundCloud page. It's hip hop I made, if you like that sort of thing, I think you'll enjoy it. My albums are also available via Google Play Music All Access.
Stay up with the Android discussion during the week on our AotA Google+ Community. You can also follow us on Facebook, Twitter and the AotA Google+ page to know when episodes are posted, and when the show goes live. Also make sure you subscribe to the new Attack of the Androids YouTube channel.
Write us a review when you subscribe on iTunes. You can also email show@attackoftheandroids.com, leave a message for the show at 406.204.4687 and catch the rerun of the latest live show on AotA TV! We also have a whole tech show playlist on YouTube that has re runs of YATS and AotA.
Check out the hangout video below. If you want to watch us live, check out AotA tv Tuesday nights.