Podcast: Play in new window | Download
Subscribe: Android | RSS | More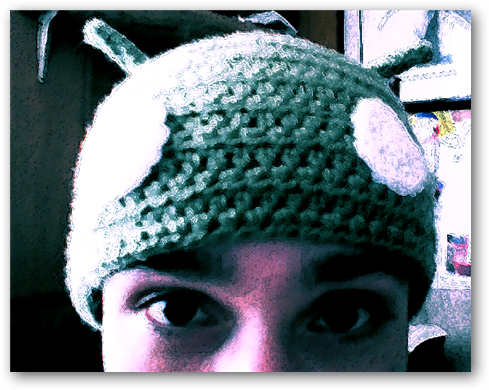 "I want that amount of satisfaction in something I purchase."
Come one come all and take a listen to episode 19 of Attack of the Androids. We have a great episode f0r you this evening. To produce a great episode, one must first have a great cast. Also joining the groovy cast tonight is the wonderful woman who makes all those Android Beanies you've seen all over the Google+. She makes them by hand, and with plenty of awesome to spare. Why? Because she has unicorn blood coursing through her body, at least that's what her Google+ page says. Do you want one? Check out her store on Etsy, then listen to this audio production as Joey tries to sell her on a new computer, we try to rationalize why Steam would want an Android app, and so much more I can't even begin to explain it here. Plus my editors will probably delete half of this anyway. So if you want to know what else we discuss, keep on reading for the show notes and links, and tune in. You can hear the show by clicking play directly above this, or by making sure you're subscribed. See you online!
New tech companies buy patents from old tech companies, and thus the cycle continues.
Software iterates differently. Change or get rid of the patent system for software.
Google is big enough to protect everyone from getting sued. There is a clear problem with the patent system.
There are only so many different ways to touch your phone. Let's keep suing instead of figuring out different shapes for phones and innovating more.
The menu bar is getting killed off, that way we can all use the action bar. What does this do for older devices with hardware buttons?
The Motorola Razr or the Galaxy Nexus, what would you prefer? Email show@attackoftheandroids.com and let us know!
Can you say the Kindle Fire is really Android? Are they giving back to the code tree? What does it have to do in order to be considered Android? Is this possibly part of why Android is so popular now on tablets?
$99 Galaxy Nexus for new customers. What about us older customers? What do we get… besides lackluster service and poor customer service?
Who's excited for the Galxaxy S3? This device has some pretty nice specs.
If you build a drone, would you put the new open sourced WebOS on it, or Android?
Has anyone seen the REAL car dock yet for the Verizon Galaxy Nexus? You know, the one with the three pin pogo connector.
Valve releases an official Steam app for Android. We all speculate what this could possibly mean.
Of course we have some great app picks for you to close out the show.
Mat – BeyondPod Tablet and A.I. Type Tablet
Joey – Angry Birds
Seth – Missile Defender