Podcast: Play in new window | Download
Subscribe: Android | RSS | More
"Let me show you a graph of what this looks like. "
Hello and welcome back to another episode of our weekly Android show, AotA. Mat Lee here with Eric Finkenbiner, Nick Carroll, and Shane Brady talking about the latest Android / smartphone news of the week including the new Nexus 7 with LTE, the Moto X, the new iPhone, some Droid X updates, Cyanogenmod graphing calculator, the new Asus Transformer Pad, the Galaxy Gear, 64 bit processors, this week's app picks and so much more. Check out our Google+ community and join us for episode 99 this Tuesday evening. Thanks for enjoying the show! Here's some show notes.
Let's start the show off talking about the elusive new Nexus 7 with LTE. Eric can't wait to get one. Not that it'll work on the carrier network where he lives, but you know, he suffers from a bad case of gadget envy. Hey Eric, did you know you can now order one? Go get it, and get me one while you're at it. You can have that sent to my PO Box. Thanks! Android Authority has an article about it, as does Android Police.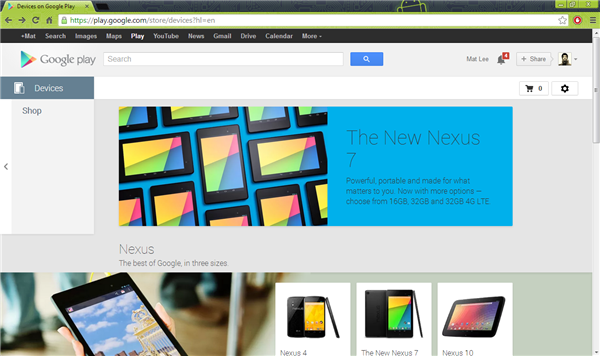 The Moto X is now available on most major carriers. Would you purchase a Moto X if you were on Verizon, or wait and see what the Nexus 5 is all about. Of course if Verizon gets it, the Nexus 5 could be a complete and utter shit show, just like the Galaxy Nexus. Why Verizon, why?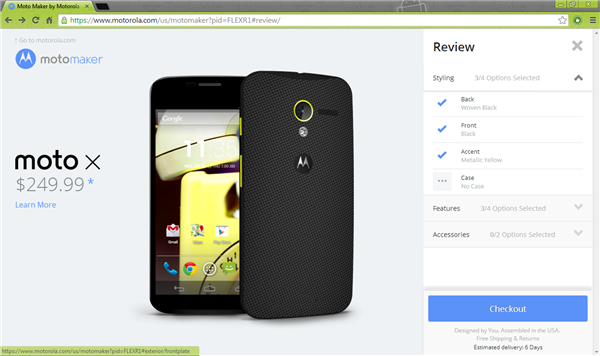 Speaking of the Moto X, did you all see this cool article on Engadget giving us a quick inside look at the 455,000 square-foot Motorola factory in Fort Worth Texas?
If you're interested in checking it out, Cyanogenmod is doing a Reddit Ask Me Anything on Wednesday September 18th. Also, don't forget about the official Big Android BBQ party, Phlash Attack going down Saturday October 12th. Check out the Big Android BBQ here on Google+.
Does anyone want to talk about the new iPhone? Apple had it's announcement. The Verge has a great article and video about it here. Does any of this make you want to switch from Android to iOS? Nah.
Who remembers the Motorola Droid X? Verizon sure does, and we here at Attack of the Androids would like to thank them for pushing out this security update in a timely fashion. Email us at show@attackoftheandroids.com and let us know if you own a Droid X. Android Community has an article about it here.
Cyanogenmod has added a graphing calculator to the Android calculator. This is so awesome. Check it out here on Lifehacker.
Have you ever heard of Tizen? Why is Samsung even messing with this? They should focus on making better devices with more actual usefulness and less useless gimmicks. Check out the article here on Android Community.
Check out the new Asus Transformer Pad 701T. I really like these for some reason. Honestly I just wish I could have a keyboard dock for my Nexus 10. First world problems right? Check out the article on Droid Life.
Droid Life also has a great hands on article about the Samsung Galaxy Gear. Again I ask, is anyone going to be into the whole smartwatch thing? Only if you get Swatch to make one. I might consider being down with that. And really, we should be focusing on embedding the device into our clothing, so that the whole sleeve can be the interface, just like on the show Continuum.
Who's ready for the next generation of 64 bit processors in your smartphones? Yeah, who cares. Does your smartphone need to have 4 gigs of ram? Sure, why not. Android Authority has an article about it here, and an article here about the new iPhone with 64 bit processor and operating system.
AotA app picks for episode 98
Eric – Reaper by Hexage Ltd
Nick – AnTuTu Benchmark by AnTuTu
Shane – Minuum Keyboard by Whirlscape
Mat – Opera browser by Opera Software ASA
Check out Escape Goats and The Blame EP on Google Play. OR, you can get them free here on my music page, or on my SoundCloud. It's hip hop I made, I think you'll enjoy it. If you want to actually pay for the music, you can donate some cash or search for Mat Lee on Google Play. They are also available via Google Play Music All Access.
Thank you for listening and interacting with us. Stay up on the Android discussion during the week on our  AotA Google+ Community. You can also follow us on Facebook, Twitter and the AotA Google+ page to know when episodes are posted, and when the show goes live.
Write us a review when you subscribe on iTunes. You can also email show@attackoftheandroids.com, leave a message for the show at 406.204.4687 and catch the rerun of the latest live show on AotA TV! We also have a whole tech show playlist on YouTube that has re runs of YATS and AotA.
Check out the hangout video below. If you want to watch us live, check out AotA tv Tuesday nights.