"You gotta make other, better, good stuff."
Hello there!  Welcome to another episode of the always entertaining Attack of the Androids!  This week  Mat Lee, myself, Nick Carroll and Joey Kelley discuss the latest Android news including some cool new Russian spyware that only targets non-Russians, the latest Android tech coming from Mattel, the death of Picassa and much more!  Thanks for staying with us and we'll see you on the other side!
Have you heard of MazerBOT?  It is the latest Android malware and its coming straight from the great, red North to your Android device.  The interesting thing about MazerBOT is that if it sees that you're on a device in Russia, it doesn't infect you.  Once infected, it scans your phone for two-factor authentication text messages among other things.  Joey's freaking out, but its not because of MazerBOT.  He's hoppin' mad because Google announced that they're finally killing off Picasa.  This is not such a surprising move given the long-term push of users over to Google Photos, however, the lack of a desktop client does have some folks concerned.  RIP Picasa.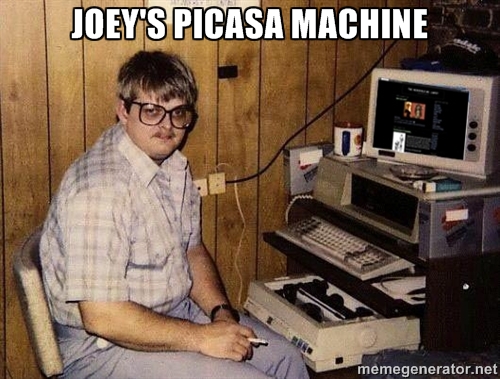 Mat's favorite RPG series, Final Fantasy, is releasing Final Fantasy IX for Android.  This is an interesting milestone given that it is the last Final Fantasy to be released on the original Playstation.  If you can't get enough of that Final Fantasy nostalgia, you can pick up FFIX on Android for $16.99.  Google is taking proactive notifications to the next level with its latest YouTube updates.  In a move which has already started to anger some Android users, YouTube is now putting video recommendations into your notification tray.  MyShake is the interesting new app from some researchers out in Berkeley.  These researchers are hoping that by getting enough folks to install the app on their phones, they can crowd-source earthquake data by analyzing the accelerometer readings of those devices.
Remember the old, red Viewmaster?  Viewmaster makers
Mattel have announced
that they are partnering with Google to release the next generation of Viewmaster using Google Cardboard technology.  Much like the original, the Viewmaster will utilize "reels" which you can purchase rather than using your phone.  If you're into mobile gaming, you'll like
the latest Mobile Humble Bundle
.  It features games from the mobile game company
Kemco
, creators of a bunch of RPGs for Android.  Not much to say on this one, really, except that you could get a good deal!  Google's Text-to-Speech system has gotten a pretty sizable update.  The latest TTS version now comes with
more male and female voices
from which you can choose.  This is great if you're not a big fan of the current default voices in Android.  Android creator Andy Rubin has an idea for making a more advanced version of Google's street view.  How will he do this?  By giving you
a free dash cam
in exchange for all of the video.  He's also made mention that he's interested getting into the home security side of things as well.  We may be seeing more of Andy in the near future as he attempts to sell yet another company to Google.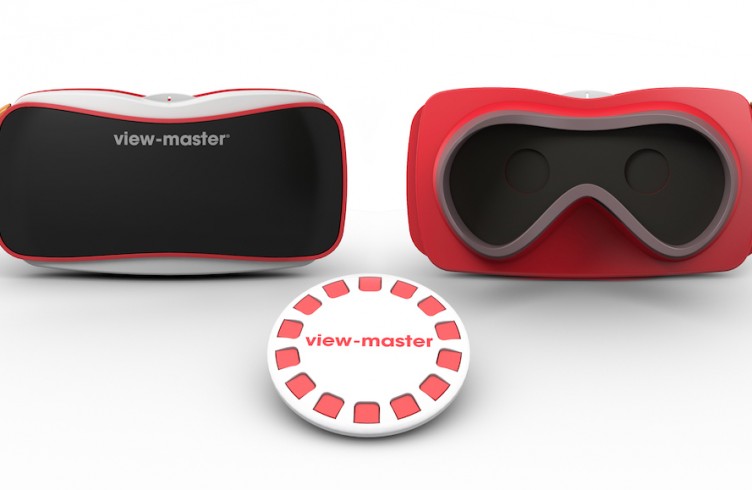 We're up to a lot throughout the week!  You can check out Mat's latest musings over at Stuff Stoners Like.  He's also just released his new album, Project LD50, so you should check that out!  Nick is also creating content on his YouTube page. Check it out!  We need to get him to 500 subscribers!   For me, just follow me over on Twitter to see what I'm up to.
Thanks for hanging out with us this week!  You can stay up with the Android discussion during the week on our AotA Google+ Community. You can also follow us on Facebook, Twitter and the AotA Google+ page to know when the show goes live, and when new episodes are posted. Also make sure you subscribe to the Attack of the Androids YouTube channel.
Write us a review when you subscribe on iTunes. This helps us get seen by more people! You can also email show@attackoftheandroids.com, leave a message for the show at 406.204.4687 and catch the rerun of the latest live show on AotA TV! We also have a whole tech show playlist on YouTube that has re runs of YATS and AotA.