Podcast: Play in new window | Download
Subscribe: Android | RSS | More
"Apparently we broadcast during dinner."
Hey there sunshine!  It's that time again for another titillating episode of Attack of the Androids.  This week Mat, Nick and I are joined by guests Shane Brady and Joey Kelley.  We'll be discussing yet another Moto X, some new Android malware, and a Nexus launch date emerges.  Do us a favor and tell a friend!  You can also leave a review for us over on the iTunes page.
On Tuesday Google had some pretty great hardware announcements.  One of the most interesting things that they announced was the Pixel C.  "But that's Chrome and this is an Android Podcast!" you say.  Well, you're wrong!  Also, it's our show so we can talk about whatever we damn well please.  Suck it.  The Pixel C is pretty much the lovechild of a Nexus 9 and a Chromebook Pixel.  Coming in at $499 plus $150 for the "optional" keyboard, it's definitely not the cheapest Android tablet on the market.  But, oh man, is it pretty.  Gizmodo already has its review up and here's a nice little comparison chart for you to peruse.  Are you tempted by Google's new hotness?  Let us know in the comments.
Shane seems to think that this beautiful little tablet isn't even the most important announcement from Google.  Did you see the new Chromecasts?  He did.  While the refreshed version of the original chromecast is sporting a new look and updated innards, the more interesting device is Chromecast Audio.  Rather than an HDMI port, it has a 1/8 inch audio jack, RCA jacks, and an optical audio jack that will allow you to stream to any speakers anywhere in your home with WiFi access.  You can even string them together like a Sonos system to play audio on specific devices.  Perhaps you'd want to take advantage of the new Google Music family plan with your new Chromecast Audio?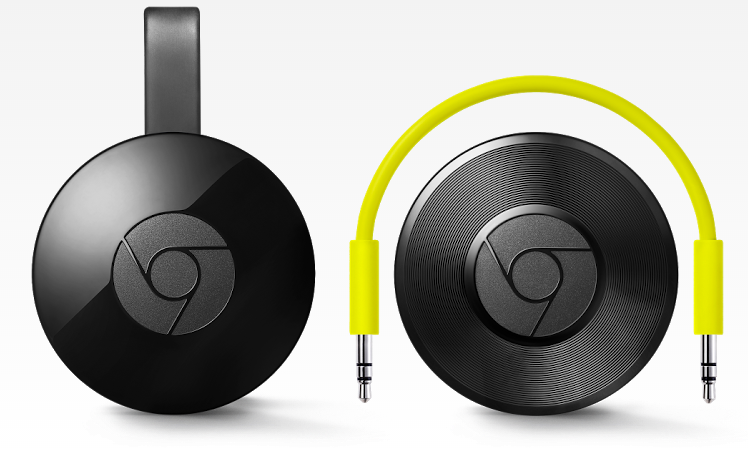 Now, we knew that new Nexus devices were coming because photos have been leaking all over the internet for months, but they are finally here.  Named the Nexus 6P and Nexus 5X, these new devices come with the same 12MP camera as one another, fingerprint readers, USB-C (though with some caveats) and more.  Aside from specs you also get $50 in Google Play credit and 90 days of Google Play Music for free.  You can also use them on Project Fi.  If you're a bit clumsy with your devices, or just like having a safety net for such a high-price purchase, then you may be interested in the non-hardware announcement that went along with new phones — Nexus Protect.  This insurance plan, run by Assurant, comes with a deductible and can be utilized up to two times in a two year period.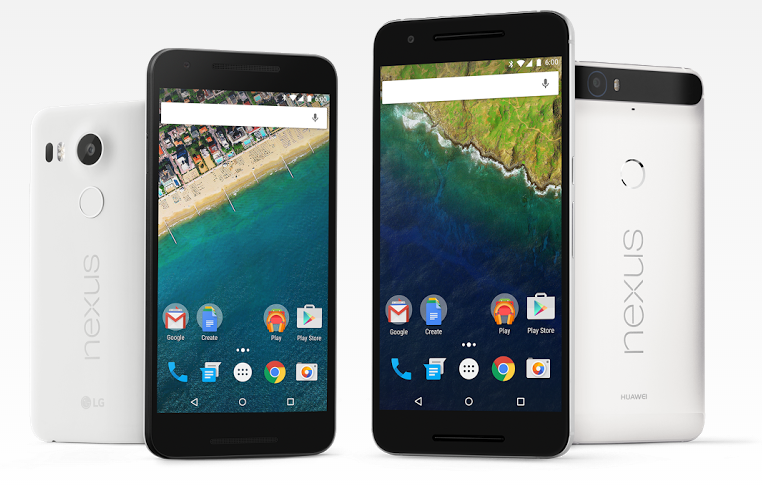 In non-Google-announcement news, Nvidia has announced that it is bringing it's GRID game streaming service out of beta and renaming it GeForce NOW.  The service, which allows you to stream and play modern games over the internet, joins the ranks of Playstation Now and Gamefly in this niche market.  It costs $7.99 a month and comes with a 3 month free trial.  Granted, it only has "50+ games" but if you are a big gamer you may find it more economical than buying multiple new releases each month.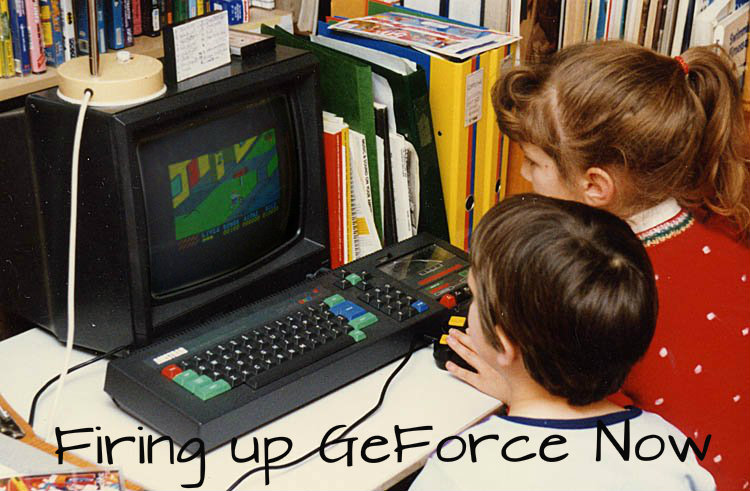 We're up to a lot throughout the week!  You can check out Mat's latest musings over at Stuff Stoners Like.  Nick is also creating content on his YouTube page. Check it out!  We need to get him to 500 subscribers!   For me, just follow me over on Twitter to see what I'm up to.
Thanks for hanging out with us this week!  You can stay up with the Android discussion during the week on our AotA Google+ Community. You can also follow us on Facebook, Twitter and the AotA Google+ page to know when the show goes live, and when new episodes are posted. Also make sure you subscribe to the Attack of the Androids YouTube channel.
Write us a review when you subscribe on iTunes. This helps us get seen by more people! You can also email show@attackoftheandroids.com, leave a message for the show at 406.204.4687 and catch the rerun of the latest live show on AotA TV! We also have a whole tech show playlist on YouTube that has re runs of YATS and AotA.