Podcast: Play in new window | Download
Subscribe: Android | RSS | More
"We need a new F word now."
It's that special time of the week where Mat, Nick and I get together for an intimate chat about all things Android.  Shane Brady, friend of the show, also shows up to give us his two cents on this week's latest news.  On this week's show we're discussing a Google and Blackberry partnership, the OnePlus Two, and Instagram photos of our food.  We're very happy that you've joined us today and have put together a fun show for your listening pleasure.  Enjoying the show?  Let us know and tell a friend!
We start off this week's show strong by discussing the topic on every Android lover's mind — when will Google and Blackberry come together and create some enterprise love-child?  Well my friends, the wait is over.  Google and Blackberry have announced that they will team up to make Android (or at least a particular version of Android) more seamlessly and tightly integrated with their Blackberry Enterprise Server 12.  Opinions are split among the hosts tonight, so you should weigh in and let us know what you think!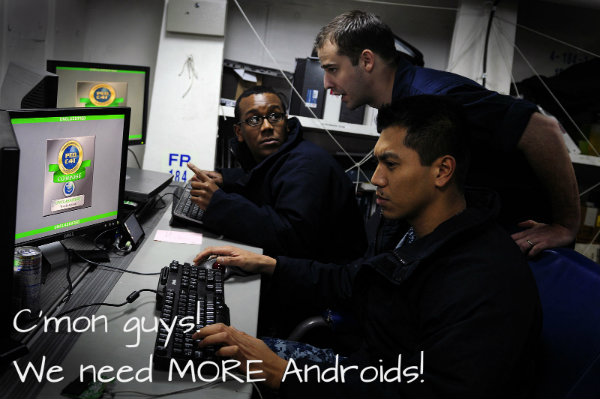 Next in hard-hitting Android news, Instagram is finally bringing 1080px photos to their Android app.  If you just can't wait to post high quality pictures of your lunch, start refreshing the Play Store now!  Since I can't think of a good segue, I'll just come out and say it — Microsoft is laying off a bunch of people, mostly former Nokia folks.  In the fight for the hearts and minds of mobile users, it seems rather apparent to this group of Android fanboys that Microsoft has most certainly lost.  Even after its purchase of Nokia, Microsoft just can't seem to get it together.  Google may have gotten their act together, however, when it comes to Google Glass.  Rumors abound that Google will soon release an enterprise version of the device with an Intel Atom processor, an external battery pack, and 5Ghz WiFi capabilities.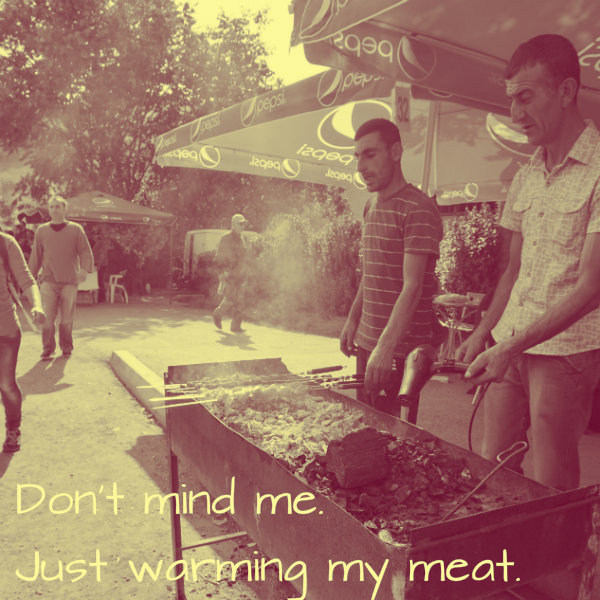 Are you ready for the wearables revolution!?!!?  You can now participate in the ass-hattery for cheaper now than ever before.  If you listened live to the show (www.attackoftheandroids.com/LIVE) then you would know that the folks at Woot had refurbished LG G Watches for $69.99.  Shane is all about his Android Wear watch but also has some good thoughts about the newly released Pebble Time.  Shane's also all hot and bothered about the OnePlus Two.  The folks over at OnePlus have started talking specs and they sound pretty damn good.  The phone will have a 3300 mAh battery, LTE, and USB C.  Unfortunately, it will also have that stupid invite system.  We can only hope they do another "Ladies First" contest.
Nintendo and it's new mobile partner DeNA are saying that their games will hit the market in 2015 and that they will be a game-changer for the mobile market.  Details so far have been scarce, and we still don't know a lot of details, but it is interesting that Nintendo is so confident in a partnership which won't even have access to its most popular intellectual property.  YotaPhone, the two sided phone with an e-ink display, may be switching over to Jolla Sailfish OS from Android.  The company is denying the claim, though it has admitted that an official Jolla ROM does exist.  Last on the show, we have some sad news.  Google has announced that they will no longer support the Android SDK plugin for Eclipse.  While we may not agree on everything, Shane and I both agree that this is an expected and OK move by Google.  If you want to develop on Android, Android Studio offers a much better experience.
We're up to a lot throughout the week!  You can check out Mat's latest articles over at ANewDomain.Net and his weekly video show Breaking Android over on BreakingModern.com. He's also writing stuff at Stuff Stoners Like.  Nick is also creating content on his YouTube page. Check it out!  We need to get him to 500 subscribers!   We also thank Shane Brady for joining us this week.  You can see what he's up to over at www.shanebrady.com and www.groupupapp.com. For me, just follow me over on Twitter to see what I'm up to.
Thanks for hanging out with us this week!  You can stay up with the Android discussion during the week on our AotA Google+ Community. You can also follow us on Facebook, Twitter and the AotA Google+ page to know when the show goes live, and when new episodes are posted. Also make sure you subscribe to the Attack of the Androids YouTube channel.
Write us a review when you subscribe on iTunes. This helps us get seen by more people! You can also email show@attackoftheandroids.com, leave a message for the show at 406.204.4687 and catch the rerun of the latest live show on AotA TV! We also have a whole tech show playlist on YouTube that has re runs of YATS and AotA.