Podcast: Play in new window | Download
Subscribe: Android | RSS | More
"Check this box and your flight attendant will upload your malware shortly."
Happy Thursday and welcome to another life-affirming episode of Attack of the Androids!  Mat, Nick and I are here to gently spoon-feed you the latest Android news.  We're joined this week by show veteran Shane Brady from GroupUp.  We've got a packed show for you as we discuss more Lollipop updates, new EU antitrust rumors, the OnePlus #gamechanger, and dongles!  Sit back and enjoy!
  In case you missed it, yesterday was April Fools Day in the US.  For the uninitiated, this means that the tech press and companies create (mostly) unfunny lies and pass it off as news.  Pretty fun, right?  Well, we sorted through the BS and found some decent ones such as Google Maps Pacman!  Motorola isn't foolin' around with sales on their slim pocket charger.  The portable charger, normally $79.99, is currently on sale for $20.  While the sleek design is nice, it is only 10,000 mAh, however.  If you're in the market, you can check it out over on Motorola's website.  Motorola is also keeping the masses happy by announcing that all of its first-gen Motorola devices, meaning the Moto E, Moto G, and original Moto X, will get the Android 5.1 update.  While this is probably very exciting for a lot people, some of the AOTA crew is a bit hesitant to put Lollipop on their devices.  Have you noticed any performance issues with Lollipop?  Let us know in the comments!
The Wall Street Journal is reporting that the European Union is preparing to charge Google under antitrust laws.  Do they hate us cause they ain't us or is it something else?  Theories abound as to what the content of the complaint could be and we're not afraid to speculate ourselves.  Is Microsoft playing some Machiavellian games across the pond?  We'd love to get some European opinions on this one!  If Microsoft is getting envious of anything, it is probably the Chromebook.  This past week, Google made ARC Welder, the tool for getting Android apps to run on ChromeOS, available to the public.  This news pairs quite nicely with the non-April Fools announcement of the Chromebit and Chromebook Flip.  The Chromebit is a small ChromeOS computer packed into an HDMI dongle while the Chromebook Flip is a convertible Chromebook that can change into a little ChromeOS tablet.
Google is putting all of its dirty laundry out there with the 2014 Android State of the Union.  The Verge dug into the 44 page document and discovered something interesting.  Google is stating that they cut Android malware in half in 2014.  Having submitted apps to both Apple and Google, Shane has some thoughts as to how Google managed to drive these numbers down so quickly.  Remember the #gamechanger?  The rumors were true — it's a freakin' drone.  Not much else to say here, except that it's hilarious!  We may have to modify the Attack of the Androids drinking game to include mention of Cyanogen Inc or it's illustrious CEO Kirt McMaster.   Kirt took to Twitter to tell some folks complaining about OnePlus updates to "…calm the f down…".  The post has since been removed, but thankfully FSM created screenshots.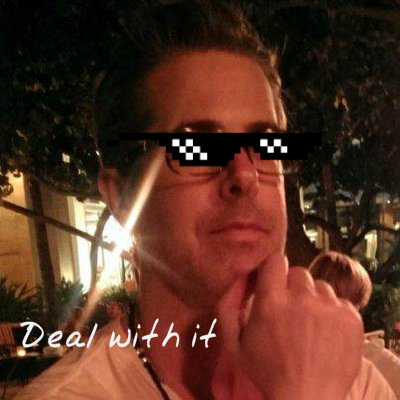 We're up to a lot throughout the week!  You can check out Mat's latest articles over at ANewDomain.Net and his weekly video show Breaking Android over on BreakingModern.com. He's also writing stuff at Stuff Stoners Like.  Nick is also creating content on his YouTube page. Check it out!  We need to get him to 500 subscribers!   We also thank Shane Brady for joining us this week.  You can see what he's up to over at www.shanebrady.com and www.groupupapp.com.  For me, just follow me over on Twitter to see what I'm up to.
Thanks for hanging out with us this week!  You can stay up with the Android discussion during the week on our AotA Google+ Community. You can also follow us on Facebook, Twitter and the AotA Google+ page to know when the show goes live, and when new episodes are posted. Also make sure you subscribe to the Attack of the Androids YouTube channel.
Write us a review when you subscribe on iTunes. This helps us get seen by more people! You can also email show@attackoftheandroids.com, leave a message for the show at 406.204.4687 and catch the rerun of the latest live show on AotA TV! We also have a whole tech show playlist on YouTube that has re runs of YATS and AotA.