Podcast: Play in new window | Download
Subscribe: Android | RSS | More
"Step one: Check to see if you're being trolled."
It's that time again for your weekly Android therapy with Attack of the Androids!  This week it's just Mat and I, and we know you'll enjoy listening as much as we enjoyed recording.  This week we're talking about Cyanogen Inc, Google creating an Ingress TV show, and Amazon's latest play at luring customers out of the grips of Google services.  We're LIVE every Thursday night at 9pm Eastern time over at www.attackoftheandroids.com/live and in our irc chatroom at irc.freenode.net #aota.  Let's get this show on the road!
The first story of the week is a fun one.  Have you ever thought to yourself "Gee…I wish I didn't have to type all these stupid words when people want to talk to me on the internet."  Well, today is your lucky day.  Lazyboard is a keyboard that only has a few, choice words and phrases aimed at making your daily conversations as succinct as possible.  You can pick it up for free over on the Play Store.  Google isn't resting on its laurels, as is evident by the recent update to Google Keep.  This update brings labels and recurring reminders to the little note-taking app that we all love.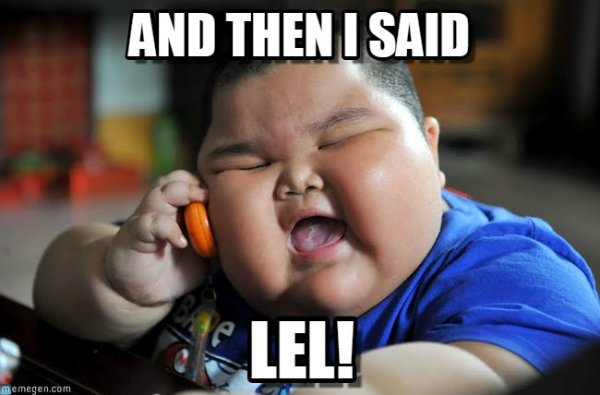 The great pissing contest of our generation continues with more from Cyanogen Inc. and Google.  Rumors of a Microsoft/Cyanogen deal continue to abound, but this week we have a twist in the story.  A recent Forbes interview with Cyanogen CEO Kurt McMaster suggests that Cyanogen may be looking to pre-load Microsoft applications as opposed to the Google Apps to which we are accustomed.  McMaster has even gone so far as to say that he and his team are "…putting a bullet through Google's head."  The rhetoric continues!  If you'd like to learn more about Cyanogen, we'd suggest also checking out the latest XDA article.  Have you heard of Blu?  Blu is a low-cost phone manufacturer that will be selling it's two latest phones exclusively at Best Buy.  The phones have many of the same specs, with one having a larger screen, a bit more storage, and a bit more RAM.  Let us know what you think and whether or not you will be picking up one of these little guys.  Of course, you could always just be on the lookout for an awesome Moto X deal like this one.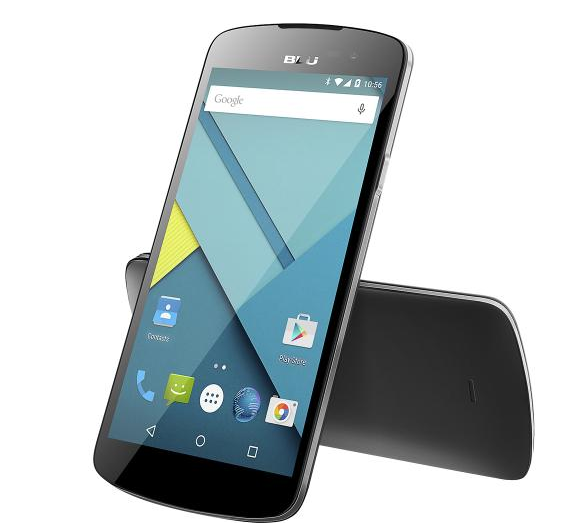 Amazon is adding yet another perk to lure consumers away from the likes of Google and Dropbox.  Amazon has just announced an unlimited cloud storage plan for $59.99/yr or just unlimited photo storage for 11.99/yr.  It's a great deal if you don't already have a cloud storage plan somewhere else.  We also have some great book picks sprinkled throughout this week's episode.  My book pick is The Man in the High Castle while Mat's is basically anything fictional written by Mark Russinovich.  Also, some Martian nerdgasms.
The folks over at Oppo OnePlus made some waves a couple weeks back with a tease of their new, upcoming hardware.  While many figured it to be a gaming or streaming console of some kind, a recent Reddit AMA with reps from the company may point to something different — a drone.  More to come next week, we think.  The Information is reporting that Google is working on it's own #gamechanger with an Ingress TV show.  This is not really a new concept, given how heavily Ingress has relied on Youtube videos to create hype for the game.  Mat and I are putting our hats into the ring to become the showrunners.

We know what you've been waiting for yet another Android gaming console to hit Kickstarter.  Well, look no further!  The ZRRO is the latest console to join the fray, but it has a special hardware feature meant to set it apart from the rest.  The development team behind ZRRO is implementing a special touchscreen technology in their controller which can detect and display the location of your fingers while you hover above the touchscreen itself.  The console itself will have an as-of-yet-unnamed 2.0ghz quad-core processor, 4K video output, and 16GB on-board storage (with Micro-SD expansion).  Think you'll give it a shot?  Let us know how you like it (or not).
If you're a busy little worker bee you may be interested to hear about Ars Technica's latest article reviewing Android for Work.  If you're unfamiliar with Android for Work, it is a feature that gives Android users two separate workspaces — one for personal apps and one for business apps.  You even get access to a web-based console allowing users or their IT staff to remotely manage the device's business context.  This is similar to what we've seen from Blackphone and Samsung and is another attempt to help create a soft, comfy spot for Android in the enterprise.  You can even fire people via push message!  Speaking of dick moves, we'll move right along to an Android malware story.  PC World's Jeremy Kirk has reported on what is being called "Android Installer Hijacking" (catchy name, folks).  It's a neat little hack that does the 'ole bait and switch with user permissions when installing an app from a 3rd party.  The flaw in package verification has been patched since 4.4 but, as we know, not everyone is on the latest versions of Android.  <Insert sad trombone>
We're up to a lot throughout the week!  You can check out Mat's latest articles over at ANewDomain.Net and his weekly video show Breaking Android over on BreakingModern.com. He's also writing stuff at Stuff Stoners Like.  Nick is also creating content on his YouTube page. Check it out!  We need to get him to 500 subscribers!   For me, just follow me over on Twitter to see what I'm up to.
Thanks for hanging out with us this week!  You can stay up with the Android discussion during the week on our AotA Google+ Community. You can also follow us on Facebook, Twitter and the AotA Google+ page to know when the show goes live, and when new episodes are posted. Also make sure you subscribe to the Attack of the Androids YouTube channel.
Write us a review when you subscribe on iTunes. This helps us get seen by more people! You can also email show@attackoftheandroids.com, leave a message for the show at 406.204.4687 and catch the rerun of the latest live show on AotA TV! We also have a whole tech show playlist on YouTube that has re runs of YATS and AotA.