Podcast: Play in new window | Download
Subscribe: Android | RSS | More
"Where'd you park the squad car, Dick Tracy?"
A big hearty welcome from your friends at Attack of the Androids!  This week, Mat and I have the pleasure of guiding you through the past week's hot Android news.  Sit back, relax and let Uncle Eric and Uncle Mat take this one the rest of the way.  Feel free to turn others on to the show by leaving us a review on iTunes, following us on Twitter, or joining our community on Google Plus.  We're also LIVE every Tuesday in our official chat room at irc.freenode.net #aota.  Without further adeiu, let's get going!
We'll begin by talking a bit about Android gaming.  I've been messing around with my Nvidia Shield Tablet and have come across a great game — The Wolf Among Us.  If you're at all into Android gaming, you should listen to this segment.  This game ate up pretty much all of my weekend.  We have another little nugget of advice for you.  It's called the GooPhone.  You may remember us talking about it way back in episodes of yore, but we're here to tell you that these guys have really stepped up their game.  GooPhone is a company that produces close replicas of the most popular phones at a fraction of the price.  At the very least, its pretty funny to witness the attention to detail.
If knockoff phones aren't really your speed, perhaps you're looking into the Nexus 6.  Android Police has a nice article with accompanying chart that shows you all of the major US carriers that you can use with your Nexus 6, depending on where you bought it.  There are even some options that allow you to switch to Sprint and Verizon.  A Nexus device on Verizon!  Am I dreaming?  Is it 2011?
Are you ready for Black Friday?  For our live listeners, we have a roundup of the best Android deals to be had.  There are some pretty decent deals going on, including a Nexus phone and tablet combo that keeps showing up on the various deal sites on the internet.  If you're rocking older hardware, you'll be happy to know that Lollipop is rolling out to more devices.  The Nexus 10 has started getting the 5.0 update as has the Verizon Moto X (2014).
Have you seen Google's Times Square advertisement?  This monstrosity is truly a site to behold as it not only includes a huge billboard but also a sort of Android playground where passers-by can take pictures with some Androidified statues on the sidewalk.  The gallery in the Verge article is definitely worth a look!  Also discussed was the ZDNet "toxic hellstew" article if you want to check that out!
Now for a bit of Mat's favorite subjects — Android malware.  Our first story follows the malware "NotCompatible.A" through "NotCompatible.C".  Lookout has tracked the evolution of the NotCompatible and how it has been used to create botnets to hack WordPress sites and buy event tickets in bulk for resale.  There's also an Apple Insider article that states that cheap Android devices sold at places like Walmart and Best Buy contain malware and security vulnerabilities out of the box.  We even discuss a particular Best Buy tablet that comes rooted out of the box and is perfectly set up to allow for easy, hijacked system updates.  Mat also brings up an article from YahooTech which talks about how eCigs from China are spreading malware that has been loaded onto the chips in the factory.  Good thing that eCig isn't running Android, amiright?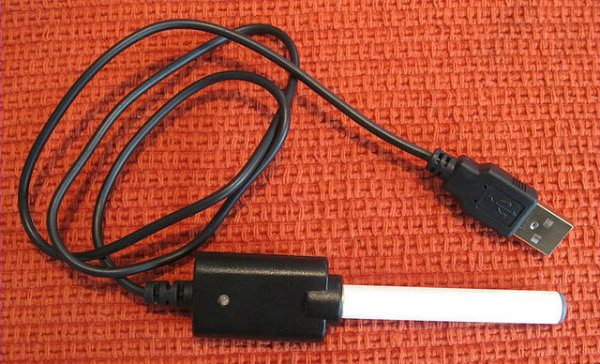 Remember that Nokia N1 tablet we talked about last show?  The Motley Fool has a comparison of the Nokia N1 and the Nexus 9 tablet.  One is cheaper and comes with an SD Card slot but the other has a nice Tegra processor.  Even though the N1 has yet to be announced for the USA, which would you choose?  Have you ever thought to yourself "I really wish that I could play those old Playstation games on my watch"?  Yeah, me either, but someone on the internet has done just that.  The individual in question says that he did little work to load the Playstation emulator APK to his LG G Watch and tweak it to run games.  This looks painful.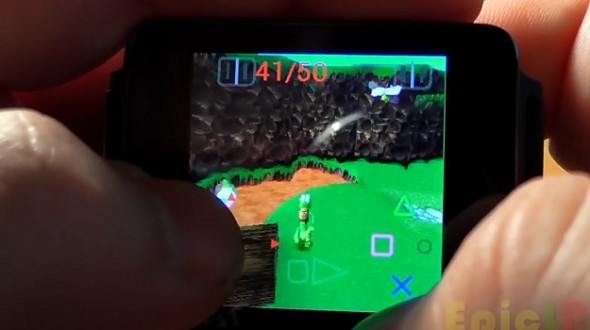 Have you heard Mat's new album The Chthonic Chronicles?  Its a damn good album and is deserving of a CyanogenMod theme.  The CM team is running a contest between now and December 14th for whomever can make the coolest theme for their new theme engine.  The winners receive some CM swag and devices.  Not bad, right?
Our little parting gift to you are a few book recommendations.  Mat's currently reading The Martian by Andy Weir and is enjoying it so far.  He also just finished reading Year Zero by Rob Reid who also did a TED talk that is very enjoyable.  My recommendations are Daniel Suarez's Daemon and Freedom™.  Enjoy and see you next time on Attack of the Androids!
Stay up with the Android discussion during the week on our AotA Google+ Community. You can also follow us on Facebook, Twitter and the AotA Google+ page to know when the show goes live, and when new episodes are posted. Also make sure you subscribe to the Attack of the Androids YouTube channel.
Write us a review when you subscribe on iTunes. This helps us get seen by more people! You can also email show@attackoftheandroids.com, leave a message for the show at 406.204.4687 and catch the rerun of the latest live show on AotA TV! We also have a whole tech show playlist on YouTube that has re runs of YATS and AotA.
Check out the hangout video below. If you want to watch us live, check out AotA tv Tuesday nights.