Podcast: Play in new window | Download
Subscribe: Android | RSS | More
"Its pronounced 'Holla'!"
Welcome to the post-Google I/O 2014 episode of Attack of the Androids!  On this week's episode, I am joined by Nick Carroll, Mat Lee, and Ant Pruitt.  Show us some love by following us on Twitter, writing us a review in iTunes, and joining us over in the Attack of the Androids community on Google Plus.
We've got a lot to talk about now that Google I/O has come and gone.  We'll start with Google Cardboard, a sort of low budget DIY Oculus Rift, which was announced at the end of this year's keynote.  If you don't want to find all the parts yourself, you can just buy a kit from the folks over at DodoCase for $20-$25.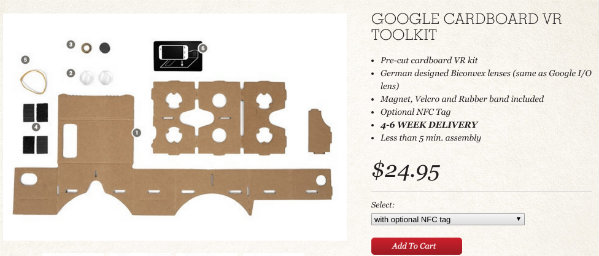 Google also discussed Android Auto, which ended up being very similar to the leaked screenshots that we discussed on episode 125.  Wearables were also a big part of the conference.  Google announced an LG watch and a Samsung watch which are both available to purchase now on the Google Play store.  Unfortunately, we have to wait on the Moto 360 until later this year.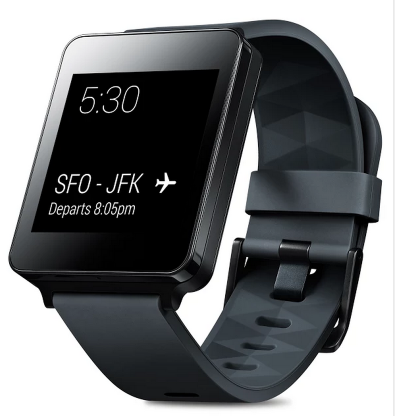 Android L is here in the form of a developer preview, available for the Nexus 7 WiFi (2013) and Nexus 5.  Mat also has some news about his Nexus 10.  Insert awesome photoshopped picture here!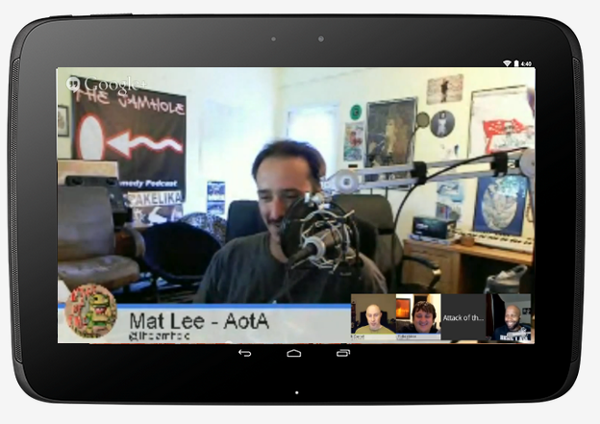 Now it's time to get serious and talk about design language.  Matias Duarte introduced "Material Design", which is taking the place of Holo in Android L. Do you like it better than Holo?  Google also announced some improvements to Chromecast and Android.  The "Cast Screen" button will finally be implemented in Android, which will bring AirPlay-like functionality.  Ant will be playing Minecraft on his TV before we know it.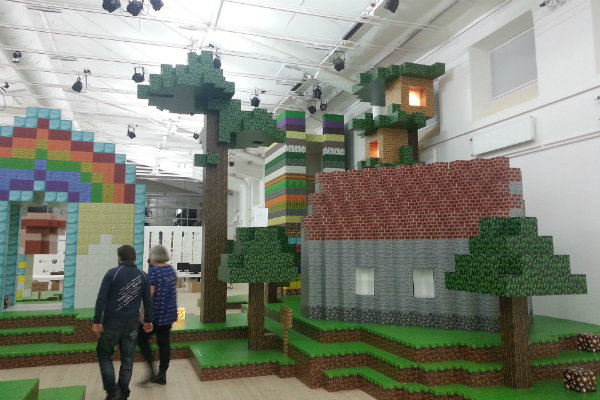 Google also announced that they're getting rid of Quickoffice by implementing the important features into Google Drive.  Will this help tempt more enterprise folks over to Google Apps?  Perhaps if you're more security conscious you'd rather get the Blackphone.  They have now started shipping and Ars Technica has posted their review.  They are still not back in stock but that gives you more time to read reviews before you purchase.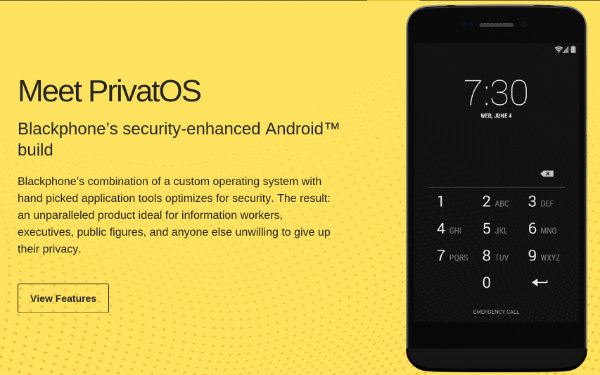 Guess what?  Google just bought Songza, but we have no idea how much they paid.  Songza is a music streaming service that features curated playlists aimed toward the mood of the listener.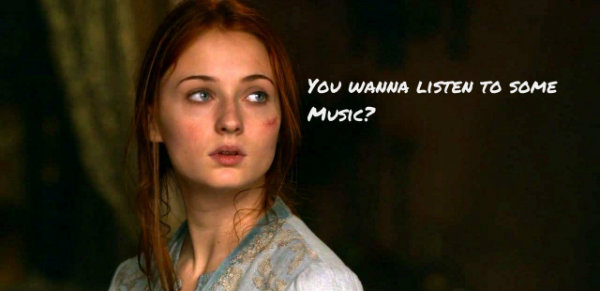 If you're in the market for a basic email application, Google has just posted their generic email application to the Google Play store.  Its a decent solution if you have non-gmail accounts that you need to access on your phone.  The folks over at Minuum have announced that they're releasing an Android Wear compatible version of their unique keyboard application.  Have fun typing on your watch!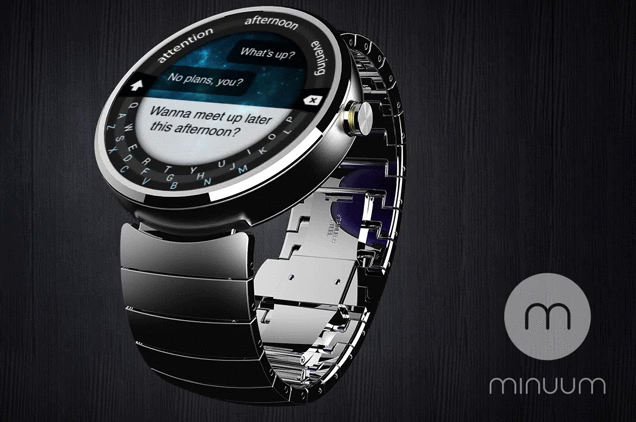 Remember the Ouya?  After you get done Googling that, you can check out their latest announcement — a video game subscription service.  The service would cost $60/year and would give subscribers access to the entire Ouya catalog.  Does that seem compelling to you?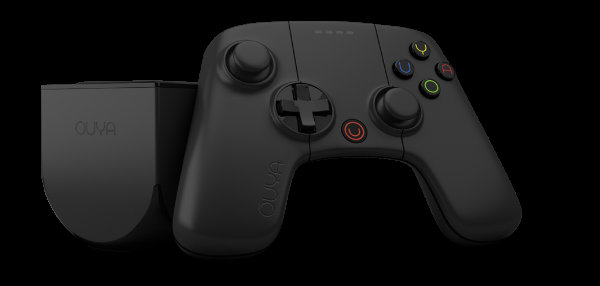 AotA app picks for episode 128
– In honor of U.S. Independence Day, your app pick is FREEDOM!
Stay up with the Android discussion during the week on our AotA Google+ Community. You can also follow us on Facebook, Twitter and the AotA Google+ page to know when the show goes live, and when new episodes are posted. Also make sure you subscribe to the Attack of the Androids YouTube channel.
Write us a review when you subscribe on iTunes. This helps us get seen by more people! You can also email show@attackoftheandroids.com, leave a message for the show at 406.204.4687 and catch the rerun of the latest live show on AotA TV! We also have a whole tech show playlist on YouTube that has re runs of YATS and AotA.
Check out the hangout video below. If you want to watch us live, check out AotA tv Tuesday nights.