Podcast: Play in new window | Download
Subscribe: Android | RSS | More
"I hate to say it, but it kind of reminds me of Touch Wiz."
Thanks for joining us for another episode of our weekly Android show, AotA. Mat Lee here with Eric Finkenbiner and Nick Carroll talking about the latest Android news of the week including: Android's heart is bleeding, Glass gets Kit Kat, Android Silver rumors, new icons for 4.5, the Humble Mobile Bundle 5, some new games, this week's app picks and so much more. Thanks for checking out the show, be sure to hop on iTunes and give us a review!
Let's talk about the Heartbleed bug. I wrote an article about it here on AND. According to some articles, there are millions of Android devices at risk. Gerry Smith wrote one such article here on the HuffPo. If you want a little tool to check your Android device, there's a few in the Play Store. Check out Heartbleed Security Scanner, because it has damn near five stars.
Google Glass is getting the Kit Kat update. You can reply to Hangouts messages using photos now, either taken in the moment or from the timeline. They have also removed video calls from Hangouts on Glass. Nate Swanner wrote about it here on Android Community, and Stephanie Mlot wrote about it on PC Mag.
Who's ready for Android Silver? Rumor has it Google is going to maybe try and unify the sale and support experience of certain Android devices. David Ruddock wrote about it on Android Police, and gave the rumor a 6 out of 10 on the confidence scale.
Continuing in the rumor section, we have some leaks to a possible new icon design for Android 4.5. Are you down with this? I think it looks ok, but I don't really spend all that much time staring at my icons, so whatever. Sam Loveridge wrote about it on Trusted Reviews.
Being forced to use a Samsung tablet at work has given me a new understanding for where the hell everything is in Touch Wiz. What an ugly pain in the butt.
Everyone copies everyone. Apparently Google was going to create a button phone running Java. It's weird how these things end up working out in the end. If you actually want to read the story, unlike us, Daniel Eran Dilger wrote about it on Apple Insider.
Get yourself the Humble Mobile Bundle 5! As of the posting of this show, there's still 10 days left! Get Bag It!, R-Type II, Aralon: Sword and Shadow, The Cave, The Room Two, Carcassonne, and more games coming soon! Also as of the posting of this on Friday evening, they have doubled the bundles sold from around 25,000 to now over 50,000. Nice work!
Are you down with the Walking Dead? Check out the first season of the game over on the Play Store! That's right, you can play your favorite tv show on your phone or tablet now. Sort of. Cameron Summerson wrote about it on Android Police.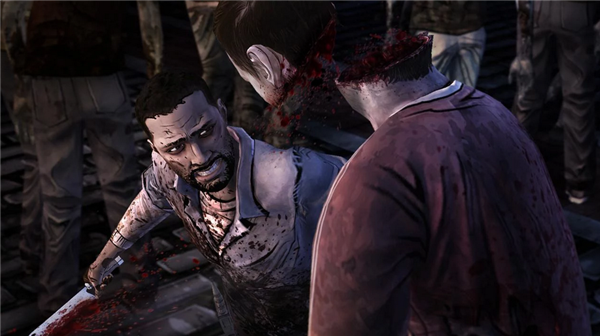 Install Threes and play with us! I'm completely getting my butt WHOOPED. Make sure to circle us all and join the game! We are also playing 7×7.
AotA app picks for episode 120
Eric – Family Guy The Quest for Stuff by TinyCo
Nick – Dead Effect by Bulkypix
Mat – God of Light by Playmous
Stay up with the Android discussion during the week on our AotA Google+ Community. You can also follow us on Facebook, Twitter and the AotA Google+ page to know when the show goes live, and when new episodes are posted. Also make sure you subscribe to the Attack of the Androids YouTube channel.
Write us a review when you subscribe on iTunes. This helps us get seen by more people! You can also email show@attackoftheandroids.com, leave a message for the show at 406.204.4687 and catch the rerun of the latest live show on AotA TV! We also have a whole tech show playlist on YouTube that has re runs of YATS and AotA.
Check out the hangout video below. If you want to watch us live, check out AotA tv Tuesday nights.