Podcast: Play in new window | Download
Subscribe: Android | RSS | More
"In the morning it knows when I take a poop I like to read Flipboard and play Angry Birds."
Welcome back to another great episode of our weekly Android show, AotA! Mat Lee here with Eric Finkenbiner, Nick Carroll, and Ant Pruitt talking the latest Android news of the week including the Samsung Galaxy Gear, Google's smartwatch, SMS in Hangouts, Project Ara, Cyanogenmod Pro and Community editions, this week's app picks, and so much more.
I also have a quick announcement. Google has decided to make each page have it's own channel on YouTube. We now can be found at Google.com/+AttackoftheAndroids. We want you all to take a quick second and subscribe to the Attack of the Androids YouTube channel, that's where these videos will be posted at, so please subscribe. Thanks for checking out the show!
Let's talk about the Galaxy Gear a bit. Eric has seen a ton of advertising for it over there in Myanmar. He has a Pebble watch, so whatever. I was a bit incorrect also. According to an article on Engadget, Samsung has started rolling out support for other Samsung phones.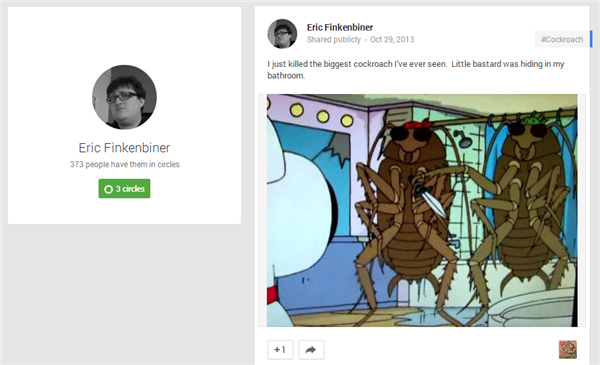 He's also seen a lot of bad roaches. I'm glad I live in a place that's too cold for cockroaches.
Speaking of smartwatches, Google is coming out with their vision of what a smartwatch should be. I'm probably more excited to see this than what Samsung has done with the Galaxy Gear.
Did you see what version 2.0 of Google Glass looks like? It's not pretty.
Google is adding SMS support to Hangouts. In other news from the same article, Facebook is apparently getting rid of it on their platform.
Why would you ever use BBM for Android? Honestly, if you are using SMS, you should be using Text Secure. I've also heard Threema is a great encrypted messaging app. I smell an app pick!
On Monday, Motorola announced Project Ara. This is kind of what we had thought the Moto X would have been. But baby steps right? Check out an article about Project Ara here on Android Authority. I'm completely down with this concept. Modular phones FTW!
Check out a cool Auto Awesome I made while we were welding and grinding on my truck.
Cyanogenmod has announced Pro and Community editions. Check out this wonderfully informative article about it over on Android Authority. Some stats real quick from the article, Cyanogenmod has 8,200,000 active CyanogenMod users, and has registered 38,000,000 downloads for over 100 devices, with over 3,000 contributors helping out with development. That is completely amazing.
Ever since I got my Moto X and retired the Galaxy Nexus, I don't have a Cyanogenmod device. Eric points out that nightlies have just dropped for the Moto X, assuming you have it unlocked. Phandroid has an article about it here.
Mad CATZ has announced their first Android gaming keyboard. It's pretty gamey looking, would you use something like this? I'm still loving my Logitech tablet keyboard. Ant is pretty skeptical as to how the quality is.
Eric sure seems to be having a lot of problems on Skype this evening.
I like how the Nvidia Shield is getting Android 4.3 before my Moto X. Android Police has an article about it here.
Our friend Michael Olson posted in the Android Community on Google+ that he has a few Aviate invites.
AotA app picks for episode 103
Eric – The Adventures of Mosaika by Fire Maple Games
Nick – Dead Trigger 2 by Madfinger Games
Ant – Hey Paypal, fix your shit. Thanks.
Mat – Max Payne Mobile by Rockstar Games, Inc.
Check out Escape Goats and The Blame EP on Google Play. OR, you can get them free here on my music page, or on my SoundCloud page. It's hip hop I made, if you like that sort of thing, I think you'll enjoy it. My albums are also available via Google Play Music All Access.
Thank you for listening and interacting with us. Stay up on the Android discussion during the week on our  AotA Google+ Community. You can also follow us on Facebook, Twitter and the AotA Google+ page to know when episodes are posted, and when the show goes live.
Write us a review when you subscribe on iTunes. You can also email show@attackoftheandroids.com, leave a message for the show at 406.204.4687 and catch the rerun of the latest live show on AotA TV! We also have a whole tech show playlist on YouTube that has re runs of YATS and AotA.
Check out the hangout video below. If you want to watch us live, check out AotA tv Tuesday nights.