Podcast: Play in new window | Download
Subscribe: Android | RSS | More
"It's like they're fabricating a freaking motorcycle behind me or something."
Mat Lee here with a whole group of friends talking the latest Android news of the week right here on AotA. Also right here is Eric Finkenbiner and Nick Carroll hanging out to discuss all this Kit Kat news, some Moto X questions, Oppo's N1 Pioneer program, the Hale Dreamer alarm clock, the HTC One Max, and why region lock sucks. All this plus our app picks for episode 102 of Attack of the Androids. Thanks for checking out the show!
So much Kit Kat news this week, we better start there. Oh wait, there was no huge announcement. What happened? Perhaps it was delayed because of the government shut down. Who knows. In Kit Kat news, Eric found a Kit Kat Android stand in the airport. We are all green with envy. We might possibly have a few of these to give away. Check with our Google+ community to stay posted.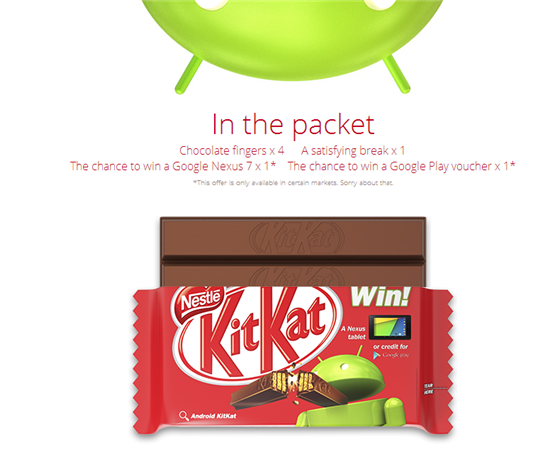 In the only other piece of Kit Kat news, Cnet has an article talking about some speculation about what we can expect to see. It's the same song and dance we've all seen countless times before.
Eric has some questions about my new Moto X. I really do love this device, the more I use it. Although I do miss my photosphere, I do still have it on the Nexus 10, but still, what's up with that? I know, I should try Focal. Other than that, I don't really have any problem with the device. It's super sweet. Here's a picture I took for you. It's getting frosty here.
Did I mention our OP Campus Cornhole got reposted here on the official Ingress page? I did last episode, but I'm going to mention it again. Check it out and give it a +1!
I did not get one of these invites to test the new Verizon Moto X camera update, but according to GigaOM, some people did. Send me one next time.
Eric finally got a new Nexus 7. Not the LTE Verizon model (lol), but it's still pretty cool.
Neither here nor there, but PDAnet+ works on the Verizon Moto X.
Droid Life has an article about the Oppo N1 Pioneer program. If Verizon got this phone, I would totally want one. For some reason it just looks like a pretty awesome phone. Hey Oppo, I'm a pioneer!
Have you seen the Hale Dreamer alarm clock? Check it out here on Kickstarter. There's five days left as of the writing of October 20th. It looks like a really awesome dock. Android Central has an article about it here.
Can we all agree on where the Android buttons should be? This is really a ridiculous thing. Stop it.
Check out this big boy. The HTC One Max reviews are out. Pocketnow has one, as does the Verge, and Android Central, and also Engadget.
Also, Eric would like you all to not buy the Note 3. Android and Me has an article about having to wipe your device if you root it. That is all. Region lock is bullshit, but thankfully Chainfire has released this great utility.
AotA app picks for episode 102
Nick – Dumb Ways to Die by Metro Trains
Eric – Pinochle by KARMAN Games
Mat – FRONTLINE COMMANDO: D-DAY by Glu Mobile
Check out Escape Goats and The Blame EP on Google Play. OR, you can get them free here on my music page, or on my SoundCloud page. It's hip hop I made, if you like that sort of thing, I think you'll enjoy it. My albums are also available via Google Play Music All Access.
Thank you for listening and interacting with us. Stay up on the Android discussion during the week on our  AotA Google+ Community. You can also follow us on Facebook, Twitter and the AotA Google+ page to know when episodes are posted, and when the show goes live.
Write us a review when you subscribe on iTunes. You can also email show@attackoftheandroids.com, leave a message for the show at 406.204.4687 and catch the rerun of the latest live show on AotA TV! We also have a whole tech show playlist on YouTube that has re runs of YATS and AotA.
Check out the hangout video below. If you want to watch us live, check out AotA tv Tuesday nights.