Podcast: Play in new window | Download
Subscribe: Android | RSS | More
"I asked if I needed an umbrella today, answer me!"
Loving everything that is Android? So are we, for the most part. Thanks for checking out episode 101 of our weekly Android show, AotA. Mat Lee here with Shane Brady and Nick Carroll talking about the latest Android news of the week including my new Moto X and how to keep your Verizon unlimited plan, my full Ingress SITREP for our campus road trip, messing with Verizon support on Twitter, Nexus 5 specs straight from the manual, some Android Kit Kat possible features, ads in Gmail, the Mad Catz MOJO, this week's app picks and so much more. Thanks for checking out the show this week, and be sure to subscribe to us on iTunes, check us out on Stitcher and join the Google+ community.
For some reason Hangouts on Air and Skype seemed to be having some technical difficulties. Hangouts on Air straight up lost it's ability to broadcast. We take it old school and do a regular old audio podcast. Hopefully they fixed it by now.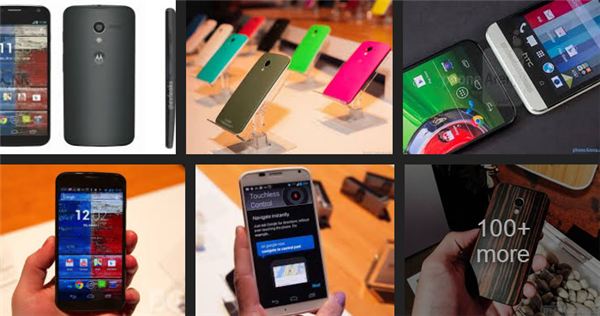 I got myself a shiny new Moto X, and managed to keep my unlimited plan. If you want to upgrade your device on Verizon and need some help keeping your unlimited plan, you need to have another line on your account you can transfer your upgrade to, then swap the numbers back. If you need assistance, send us an email to show@attackoftheandroids.com. I'll tell you, the Moto X is so much smoother than the Galaxy Nexus. It's pretty damn awesome. If you don't want a super huge phone and want to see the magic that is Active Notifications, I highly recommend it.
I wrote a SITREP of our trip to the Missoula campus to play Ingress and it got reposted by the official Ingress page! Totally awesome, check out the post with pictures here.
Do you think it will take longer than usual for Verizon to push out Android 4.3 for the Moto X? I'm guessing yes, because of the special processor, and they will use that as an excuse. But let's hope I'm wrong. As of writing this, I'm still on 4.2.2.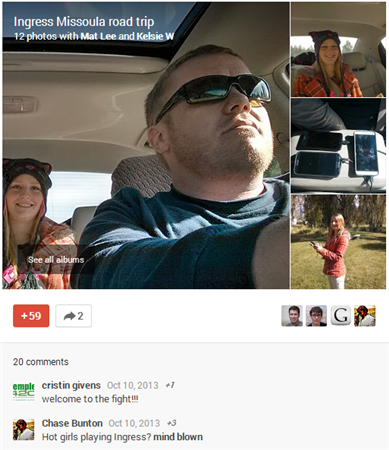 Did you see this amazing interaction between Tim Jarvis and @VZWSupport on Twitter. I love that he calls the Verizon account an ignorant goose penis. You might need to join the AotA Google+ community, that's where I reposted the share.
Shane tells us a little bit about what it's like to be a mobile app developer.
The manual was posted for the upcoming Nexus 5. It's since been taken down, but I'm sure you can find yourself a copy if you really wanted to check it out. There's an article about it here on Android Central.
Do you think Android will get to the point where the updates are swift like on Chrome? It seems like those of us who cover Android get really excited about each update, but we're going to eventually get to a point where the updates will mostly fix things on the back end, because Android is pretty much perfect. Or at least as perfect as it needs to be for a phone / tablet operating system. Thoughts?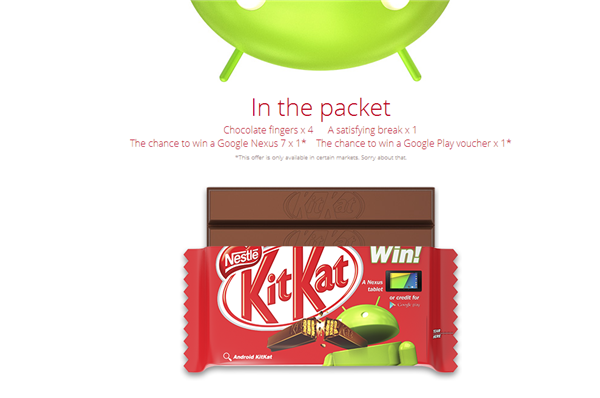 Speaking of Android updates, what do we know about Kit Kat so far? Not a whole lot, and I still haven't seen any Android Kit Kat candy here in northwest Montana. Do you have it where you live yet? Here is what we know so far, thanks to ZDNet.
Mandatory ads in our Gmail app? Let's get real. This might be another reason for a good ad blocker, but if they keep the ads in the promotions tab, that's just fine with me. The Guardian has an article about it here.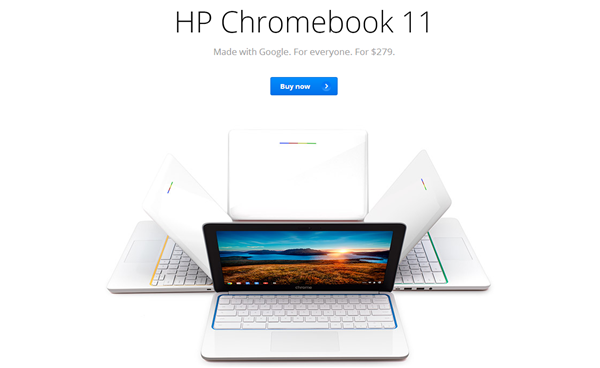 Shane and Nick talk about their Chromecast. If you're on the experimental channel for Chrome, you can mess around with Android Screencast support. Engadget has an article about it here.
Get yourself a new HP Chromebook 11 for $279. Not bad, did we mention it charges with micro USB? Now that's awesome, a little laptop that charges with your phone charger. Very cool.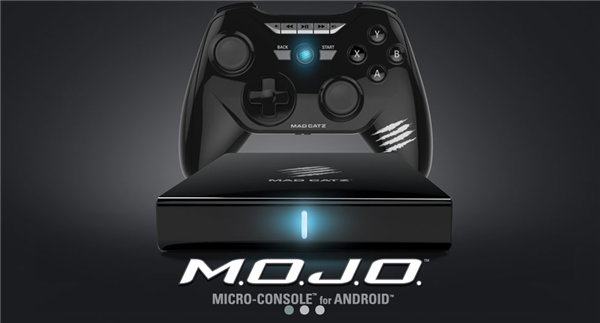 The Mad Catz MOJO has finally been announced if you are looking for a nice higher end Android game console. You can pre order yours here on the Mad Catz site for $250. Ars Technica also has an article about it here.
Hangouts 1.3 might get SMS integration. Android Police has an article about it here.

AotA app picks for episode 101
Shane – Slacker Radio by Slacker Inc.
Nick – Sector Strike by Clapfoot Inc.
Mat – Momonga Pinball Adventures by Paladin Studios
Check out Escape Goats and The Blame EP on Google Play. OR, you can get them free here on my music page, or on my SoundCloud page. It's hip hop I made, if you like that sort of thing, I think you'll enjoy it. My albums are also available via Google Play Music All Access.
Thank you for listening and interacting with us. Stay up on the Android discussion during the week on our  AotA Google+ Community. You can also follow us on Facebook, Twitter and the AotA Google+ page to know when episodes are posted, and when the show goes live.
Write us a review when you subscribe on iTunes. You can also email show@attackoftheandroids.com, leave a message for the show at 406.204.4687 and catch the rerun of the latest live show on AotA TV! We also have a whole tech show playlist on YouTube that has re runs of YATS and AotA.