Podcast: Play in new window | Download
Subscribe: Android | RSS | More
"Could Android have been better out of the box?"
Here we go with another great episode of Attack of the Androids. Something special for this episode? It's episode 100 and for your listening pleasure we've brought back some old friends of the show to talk about the latest Android news of the week including a great look back at Android and our first Android devices, the Oppo N1, Kit Kat spotted again, the Dalvik Cache, Google's terrible customer service, this week's app picks and so much more! Thanks for checking out episode 100 of AotA! We'll see you in the Google+ community.
It's also our two year anniversary of doing this show! Check out way back in September of 2011 for the first episode of AotA. Or the second. I lost count. Do you remember the Kindle Fire?
Android also had a birthday recently. Happy five years old to our favorite little green Android. The Verge has an article here looking back at the old T-Mobile G1. The Verge also has an article here looking at a history of Android devices.
Let's wax a little philosophical. How much of what we have now in Android is due to Android not being so great out of the box? It needed some serious community help early on to get it where it is today. It would have been interesting to see what Android would look like now if it wasn't for the huge dev community.
I kinda like the look and specs of the Oppo N1. Not that Verizon will ever get it, but it's nice to dream. Droid Life has an article about it here.
Android 4.4 Kit Kat was spotted again. This time on Chrominium Bug Tracker. Do you spend a lot of time combing the bug trackers?
Joey calls in with a question about which Verizon smartphone to get. It's nice when a job hooks it up like that. For me it's a toss up between the HTC One and the Moto X. What do you think? Perhaps the Kyocera Hydra Elite? This is a phone you can drop in the toilet. The specs aren't too shabby either.
Seth joins in and shares his first experiences with Android. It seems like we all pretty much started out on the OG Droid.
Jeremy would now like to discuss the Dalvik Cache. Does clearing it out every now and then keep your phone running fast? It seems like it does, although from what Jeremy has read, it should slow the phone down. What do you think? Here's an interesting post on Stack Exchange about the Dalvik Cache.
Android Device Manager has gotten an update. Now you can lock your device remotely. They are finally getting this up to speed. Cnet has an article about it here. What's even cooler than this? Remote detonating phones.
Eric joins us for the show finally. Notice how nice his audio sounds? Since the two year podcast anniversary is cotton, everyone should send cotton to the PO Box.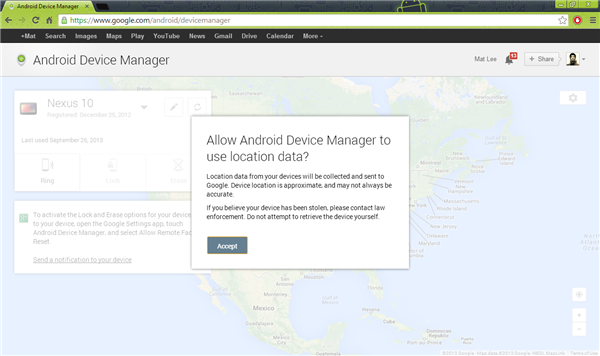 Seth has had a terrible Google experience with the Chromecast. Let's hear all about it. If there is one thing Google should focus on doing better, it's their customer service. It's pretty freaking terrible.
There was a weird story here on Gamespot about Apple's denial of paying EA to delay Plants vs. Zombies 2 on Android. Why would you ever do something like that? Allegedly of course.
AotA app picks for episode 100
Eric – Cut the Rope by ZeptoLab
Nick – Muscle Run by Wonderwood Games
Ant – ExpenseCloud by TriNet Group, Inc
Jeremy – Pebble Connect by Luke Korth
Seth – Night Mode by Bruno Barão
Richard – Timely Alarm Clock by Bitspin
Mat – DEATH DOME by Griptonite Games Inc
Check out Escape Goats and The Blame EP on Google Play. OR, you can get them free here on my music page, or on my SoundCloud. It's hip hop I made, I think you'll enjoy it. If you want to actually pay for the music, you can donate some cash or search for Mat Lee on Google Play. They are also available via Google Play Music All Access.
Thank you for listening and interacting with us. Stay up on the Android discussion during the week on our  AotA Google+ Community. You can also follow us on Facebook, Twitter and the AotA Google+ page to know when episodes are posted, and when the show goes live.
Write us a review when you subscribe on iTunes. You can also email show@attackoftheandroids.com, leave a message for the show at 406.204.4687 and catch the rerun of the latest live show on AotA TV! We also have a whole tech show playlist on YouTube that has re runs of YATS and AotA.
Check out the hangout video below. If you want to watch us live, check out AotA tv Tuesday nights.